Abu Bakar Mehmood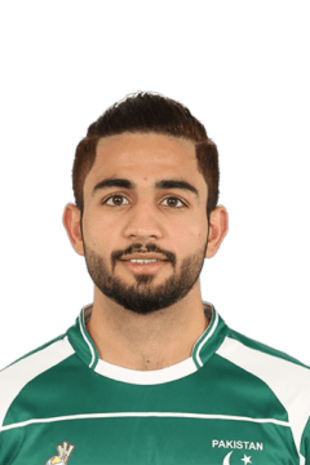 Achievements
Silver medalist of Junior Asia cup 2015 Malaysia.
Participated in inWorld Hockey League 2017 London, Uk.
The Asian Hockey Federation (AHF) named Abu Bakar Mahmood Rising Player Of The Year (2018).
Leading Goalscorer in 2017 Test Matches between NZL and PAK
Abu Bakar Mehmood's Profile
Age (Years): 33
Sport: Hockey
City: Faisalabad
Weight(Kgs): 70
Teams:
National Bank of Pakistan(NBP)
Pakistan Hockey(National Team)
Biography:
Abu Bakar Mahmood is a professional hockey player who represents Pakistan is several international tournaments.
Abu Bakar works for National Bank of Pakistan (NBP). He has scored 20 International goals yet in his vocation.
He has 63 International caps. He is a member of Pakistan National Men's hockey team while his shirt number is 13. He plays for the position of a defender in the national team.