Shahwar Nasir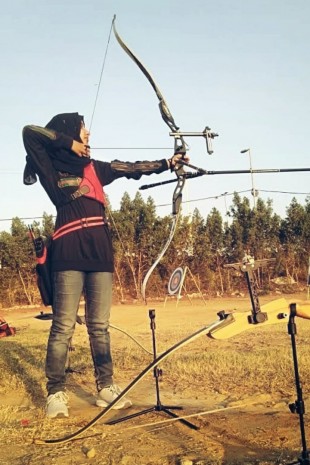 Achievements
Bronze (individual) and Silver (team) in OISSA DMC East Friendly Archery Competition 2019.
Silver in 2nd PEC floodlight Ramzan Archery Competition 2019.
Silver in 1st Sindh archery championship 2019.
Bronze in Sindh Indoor Archery Competition2020.
Got trophy and certificate from Appreciation Awards ceremony 2020 for Position Holders of Sindh games ( for archery).
Silver medal in Karachi Open archery championship 2020.
Bronze medal (individual), bronze medal (team) and 2nd award as UOK Archery team.
Shahwar Nasir's Profile
Age (Years): 22
Sport: Archery
City: Karachi
Weight(Kgs): 45
Clubs:
Karachi University Archery Club
Teams:
Sindh Archery Team
Biography:
Shahwar Nasir is a proficient archer that belongs to Karachi. She has started playing archery since February 2019.
She represents Sindh archery team and has won many laurels.