Pakistani MMA Champion, Ahmed Mujtaba stuns India's Rahul Raju in 56 Seconds!
Ahmed 'Wolverine' Mujtaba beat the Indian fighter Rahul Raju to the punch in just 56 second at One Championship Unbreakable III on 5th February.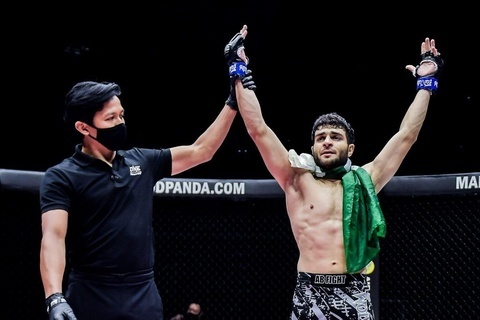 Pakistani MMA fighter, Ahmed Mujatab, better known as "The Wolverine", made his home country and fellows immensely proud by knocking out his Indian opponent Rahul Raju in the opening round of the fight in Singapore.
Ahmed 'Wolverine' Mujtaba of Quetta is one of the brightest martial arts stars to emerge from Pakistan. Armed with an impressive record, almost all of Mujtaba's wins since he debuted in 2013 have come by way of stoppage, proving his exciting and effective style.
In a fight that lasted hardly a minute, Pakistan's MMA champion beat the Indian fighter to the punch – literally.
With this victory the rising star of Pakistan, Ahmed also holds a professional record of 10-2 (2-2 in ONE).
The 27-year-old Pakistani fighter, who trains with MYGYM in Pakistan and Astra Fight in Brazil, promised before the fight, he will win his match against Raju for the people of Kashmir.