Flying Horse lift Nishan-i-Haider trophy
Flying Horse Club beat Sargodha 6-4 in the penalty shootout to win the final of the Riaz Mehar Round of the Nishan-i-Haider Hockey Tournament at the Motiullah Stadium in Bahawalpur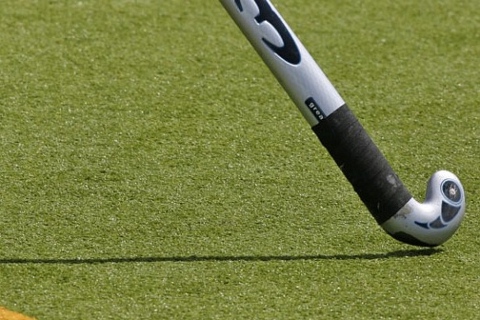 Riaz Mehar Nishan-i-Haider Hockey Tournament
Motiullah Stadium, Bahawalpur
Flying Horse Club beat Sargodha 6-4 in the penalty shootout to win the final of the Riaz Mehar Round of the Nishan-i-Haider Hockey Tournament at the Motiullah Stadium in Bahawalpur on Thursday.
The match had ended in a 2-2 draw in the stipulated time.
Sargodha, who had the services of former Olympian Shabbir Hussain, had experience and skill while speed and stamina were the main weapons of Flying Horse Club who were playing in front of their home crowd. Their defense was sturdy. Goalkeeper Usman and full-back Mansoor guarded their fort effectively.
Flying Horse took lead when in the 9th minute Atif and Shaharyar initiated a move and the latter netted a field goal.
Sargodha had to struggle hard to level the score. They did it through a penalty stroke in the 29th minute struck by Kashif Ali. Sargodha exerted pressure after leveling the score and launched a series of attacks. A move by Kamran and Shabbir in the 43rd minute created a chance for Kashif who made no mistake and put his team ahead.
Flying Horse changed their strategy in the last minutes of the final, bringing Mansoor in the forward line to initiate attacks. The last six minutes of the match provided great entertainment to the crowd.
Mansoor made a move in the 58th minute and Sharjeel dashed down the turf to score a beautiful goal which leveled the score.
DCO Dr Ihtesham Anwar gave the trophy to the winning captain Khurram.
Sargodha's Kashif Ali was declared the man of the match.
He was given a cash award of Rs10,000 by Bahawalpur Chamber of Commerce president Zafar Sharif.

(Source: The News)