Sargodha to face Flying Horse in final
Sargodha and Flying Horse Club cruised into the final of the Riaz Mehar Round of the Nishan-i-Haider Hockey Tournament at Motiullah Stadium in Bahawalpur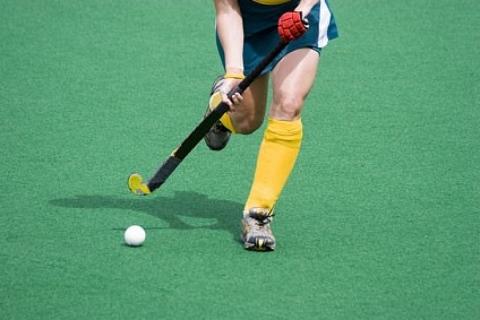 Riaz Mehar Nishan-i-Haider Hockey Tournament
Motiullah Stadium, Bahawalpur
Sargodha and Flying Horse Club cruised into the final of the Riaz Mehar Round of the Nishan-i-Haider Hockey Tournament at Motiullah Stadium in Bahawalpur on Wednesday.
Sargodha beat Faisalabad 3-2 in the first semi-final and Flying Horse Club defeated Multan 3-1 in the second.
Kashif Ali was the difference in the first semi-final. He not only made a hat-trick but was also instrumental in making various other moves which, however, Sargodha's forwards failed to finish.
Kashif struck the first goal when Olympian Shabbir Hussain's fine dribbling created a chance for him in the 15th minute.
Faisalabad bounced back through a fine move by Asad and Adnan Anwar. Forward Usman, who was positioned in the circle, grabbed the opportunity to level the score in the 17th minute.
They missed two chances to consolidate their grip on the match when forward Adnan failed to dodge the goalkeeper.
However, Abdullah Babar and Zubair launched an attack in the 23rd minute to earn a penalty corner, which was successfully converted by Ali Hassan. At interval Faisalabad were leading by one goal.
Sargodha battled hard against the sturdy defense of Faisalabad and got a penalty corner in the 45th minute, which was converted by Kashif.
In the 48th minute Ansar, Shabbir and Mohsin Bilal launched an attack which enabled Kashif to complete his hat-trick.
Faisalabad earned a penalty corner in the 56th minute but failed to convert. Mubarik Ali and Rana Sajid Ali supervised the match.
Luck did not favour Multan against local Flying Horse Club. They dominated the proceedings for a considerable time and demonstrated aggression in their fine moves but failed to finish.
They earned four penalty corners in five minutes but wasted them.
In the 53rd minute they gain got a penalty corner but their stopper failed to collect the ball.
Flying Horse demonstrated discipline and resilience in their game. Full-back Mansoor tackled opposition forwards skillfully. Kamran was the star from Flying Horse as he scored two field goals in 23rd and 40th minutes.
Captain Khurram scored a field goal in the 32nd minute. Multan's lone goal was scored by Saran Bin Qamar in the 44th minute. Yasir Khursheed and Mohammad Tariq were the field umpires.

(Source: The News)