Lahore thrash Quetta as Faisalabad thump Sahiwal
Lahore and Faisalabad won their matches in the Riaz Mehar Round of Nishan-i-Haider Hockey Tournament at the Motiullah Stadium, Bahawalpur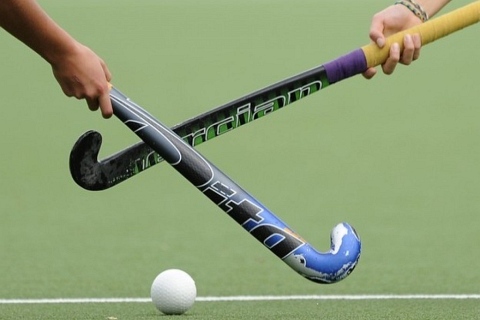 Riaz Mehar Nishan-i-Haider Hockey Tournament
Motiullah Stadium, Bahawalpur
Lahore and Faisalabad won their matches in the Riaz Mehar Round of Nishan-i-Haider Hockey Tournament at the Motiullah Stadium, Bahawalpur, on Sunday.
Lahore beat Quetta 3-0 and Faisalabad defeated Sahiwal 3-0.
The match between Flying Horse and Rawalpindi ended in a 1-1 draw. Rawalpindi forwards Easa Khan and Usman Ali launched an attack in the 12th minute but a wild foul by the defender blocked them.
Mateen struck the only goal for Rawalpindi on a penalty stroke. Flying Horse leveled the score in the 25th minute through a field goal by Khurram, which was the result of a fine move by Junaid and Kamran.
Flying Horse got three penalty corners after that goal but they failed to take lead. However, due to their goal average they moved into the semi-finals.
Mubarik Ali and Yasir Khursheed supervised the match.
Quetta offered tough resistance to Lahore in the first half despite their inexperience. Their goalkeeper Hyder saved a couple of certain goals. They were losing by one goal at the end of the first half which was netted by Lahore's captain Hassan Ubaid in the 29th minute on a penalty corner. Quetta lost their tempo in the second half and conceded two goals. Mohammed Shafiq scored a field goal in the 49th minute and Zaigham successfully converted a penalty corner in the 59th minute. Mohammed Tariq and Yasir Khursheed supervised the match.
Faisalabad's Adnan Anwar and Faizan made a move for Talal to strike in the 27th minute against Sahiwal.
Rizwan Ali and Faizan made a move in the 34th minute and created a chance for Talal to score a field goal.
In the 35th minute, Ilyas Ahmed made a sole effort to net a field goal to make it 3-0. Munawwar and Aneel Khan were the field umpires.

(Source: The News)