Australia thrash Pakistan 4-0
IPOH, Malaysia: Australia brushed off Pakistan's hard approach in the second quarter and dominated the game with speed and clinical play en route to a 4-0 victory in the Sultan Azlan Shah Cup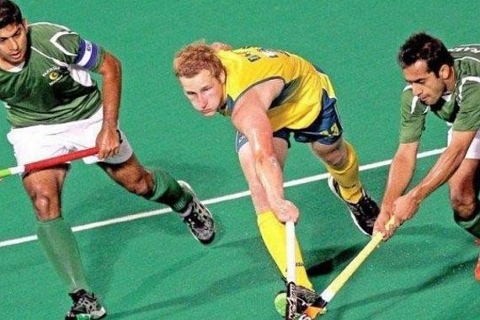 25th Sultan Azlan Shah Cup
Malaysia
IPOH, Malaysia: Australia brushed off Pakistan's hard approach in the second quarter and dominated the game with speed and clinical play en route to a 4-0 victory in the Sultan Azlan Shah Cup here on Sunday.
It took the Aussies 24 minutes to break the deadlock with a Blake Govers' goal. A switch in variation stumped the Pakistanis, who are on a mission to re-establish themselves, when Chris Ciriello relayed the ball to Govers instead of taking a direct shot.
Veteran Jamie Dwyer, the most brilliant and effective player among the Aussies, cleverly orchestrated the second goal in the 41st minute with a one-touch to Thomas Craig, who had the easiest job of tapping the ball past goalkeeper Imran Butt.
Dawyer added his name to the score card in the very next minute.
The Australians rounded up for the night with a 52nd minute Aran Zalewski field goal, leaving Pakistan, who enrolled eight junior players from the South Asian Games gold-medal winning team, pondering what went wrong.
Pakistan team manager Khawaja Junaid said keeping the score low and playing the best to their ability was the game-plan going into the match.
"Considering that they are World No 1 and we are 11 rungs behind, my players had a good start. We added pressure on Australia and at the time planned to limit their movement on the field. But they are very agile and skilful side," said Kawaja.
He said Pakistan's next match against India on Tuesday was expected to be explosive as both teams are known for their traditional style of the game.
In another match, defending champions New Zealand registered a 4-1 win over Japan.
The Black Sticks opened scoring in the fourth minute through Nick Wilson and Simon Child doubled the advantage in the 13th minute. Kazuma Murata reduced the deficit for Japan five minutes after the start of the second quarter.
New Zealand stepped up the pace as the Japanese wilted playing their second successive match under the scorching heat and humidity that affected them.
Nick Woods converted a 27th minute penalty corner and Hugo Inglis put the issue beyond doubt by scoring the fourth in the 58th minute.
In another match, India edged Canada 3-1.
Australia lead the standings with nine points. The Kiwis are one point adrift on eight followed by India (6), Malaysia and Canada on four, Pakistan (3) and Japan (0).

(Source: The News)