Lahore born, Arslan Ash earns 'Player of the Year' title at ESPN Esports Awards 2019
The 24 year old Tekken prodigy from Lahore, Arslan 'Ash' Siddique with his massive wins unsurprisingly and rightfully earned the title of ESPN E\sports Player of the Year 2019 award.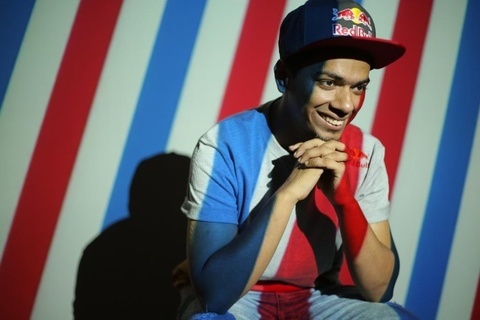 Coming into Evo in August, Arslan "Ash" Siddique was the most talked about Tekken 7 player in the world. On Aug. 4, Arslan Ash repeated his Evo success, this time in Las Vegas, and became the first person to win both Evo and Evo Japan in the same year.
In the moments afterward, Arslan Ash breathed sighs of relief, shook his opponent's hand and dropped to his knees to pray. Following his monumental win, Arslan Ash discussed in an interview with ESPN the difficulty of being able to compete in either Evo -- due to tough visa processes surrounding Pakistanis -- and said that his stomach had been upset throughout his entire multiweek trip to the United States, as he had held firm to Islamic dietary guidelines. Arslan Ash pointed to his religion,
"Without faith, I am nothing."
And thanked his family, supporters and the fighting game community for helping him achieve an unprecedented feat.
There is still no stopping the number one Pakistani E-gamer as after becoming the first player in history to win both EVO and EVO Japan in the same calendar year, the pride of Pakistani gaming community, Arslan is heading for bigger and better things.
Not long ago he has added another feather to his cap by joining the roster of Red Bull Athletes, joining their all-star gaming roster that also includes Hoa "Anakin" Luu and Kana "Tanukana" Tani and becoming the first Pakistani gamer to do so.
The Red Bull Athletes is an endorsement program by the brand that signs on players from various sports, including Esports. Major players include Daigo and Bonchan.
The ESPN Esports Awards took place on Friday and highlighted the best performances and moments throughout the year. Arslan Ash won fan polls and Esports choice amongst 3 other players including Kyle "Bugha" Giersdorf, Xiaomeng "Liooon" Li, and Jay "Sinatraa" Won for their incredible performances in Fortnite, Hearthstone, and Overwatch respectively.