First ever MMA Amateur Event at D. I. Khan, 'Lion's Fighting Championship' set to roll into action on Nov. 2nd
A total of 13 fights will be contested in the 2019 Lion's Fighting Championship which is set to begin on 2nd November at HAQ Nawaz Park in Dera Ismail Khan.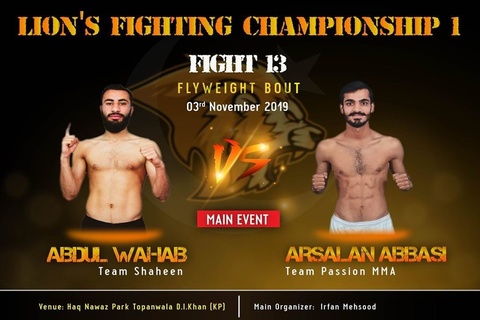 For the first time in the history of Dera Ismail Khan a one of a kind MMA event for amateurs is going to be organized by one of the leading MMA Academy: Shaheen Academy and Lion's Den Fight Club D. I Khan.
According to the organizers, the mentioned mega MMA event will feature World Record Holder, Irfan Mehsud, Zeeshan Mehsood, Haji Mehsud and Bilal Mehsud along with the fighters from Swat, Peshawar, Rawalpindi, Islamabad, Lahore, Multan and Gujarat.
13 fights are scheduled for the card where Wahab and Arsalan will fight in the main event in a Flyweight bout and Bantamweight bout will witness a clash between talented, Zeeshan and Moazam.

Detailed Fight Card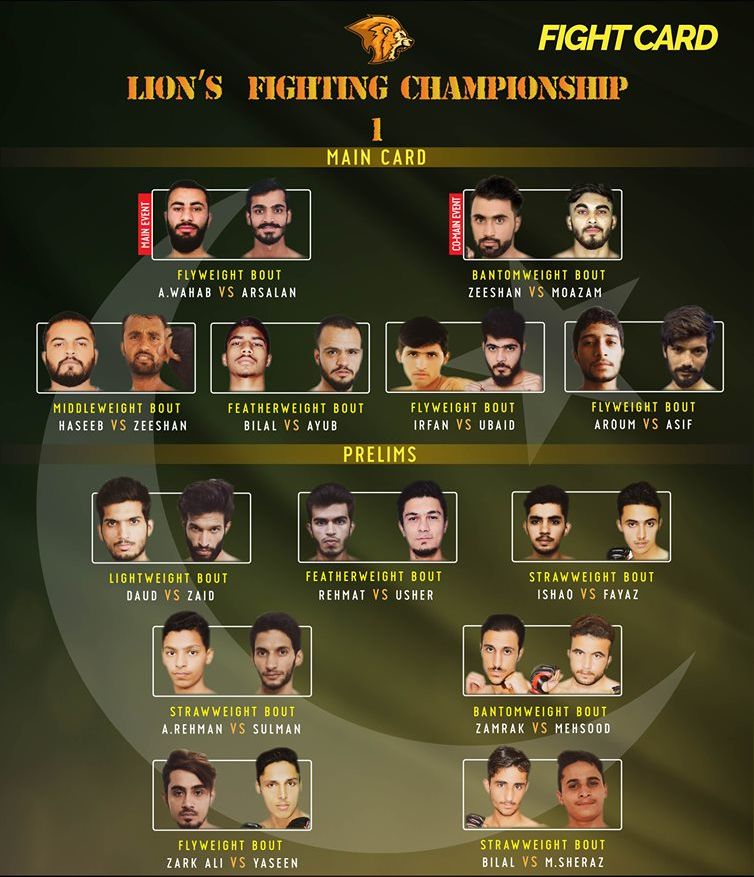 The participating fighters will have their weigh-ins on 2nd November and will compete the next day at HAQ Nawaz Park in Dera Ismail Khan.