Pakistan goes down fighting against Hungary in their last group fixture of 2nd Socca World Cup
Team Pakistan is thrown out for the title race of Socca World Cup 2019 by Hungary as the green team lost its last group game by 1-4 in Crete, Greece.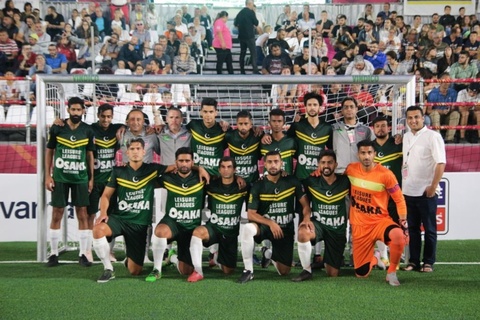 2nd Socca World Cup
Crete
The boys in green were up against Hungary in their last group match played yesterday, where the team yet again lost another significant fixture when they went down to the opponents by the final score line of 1-4. With this loss, Pakistan was pushed out of the title race of the event.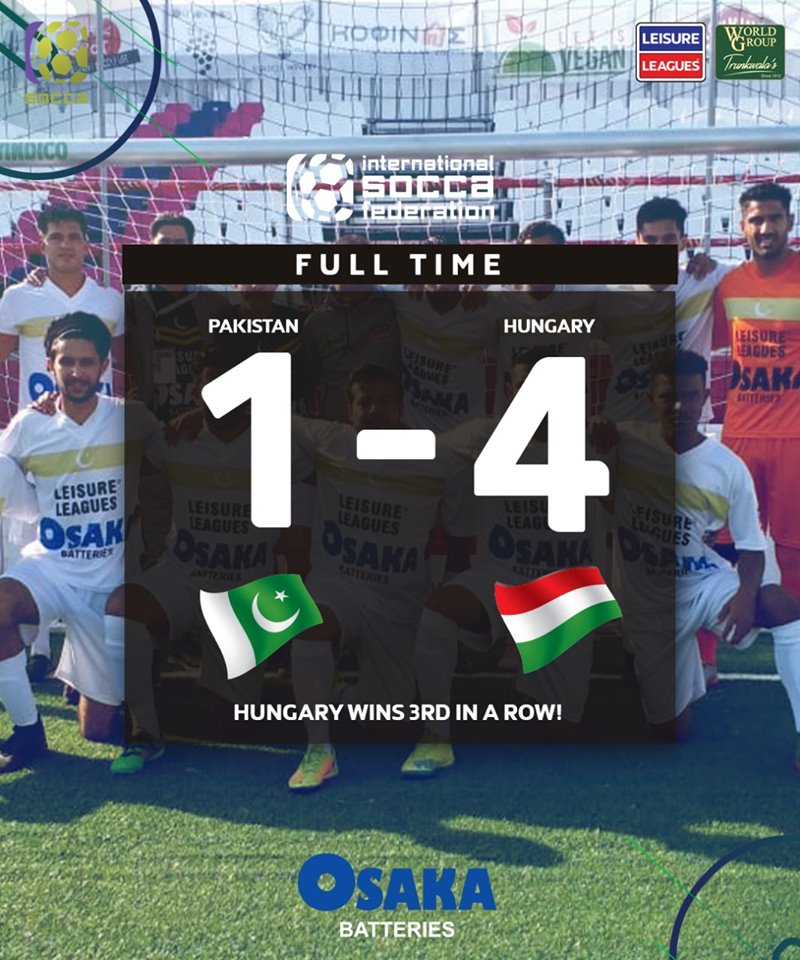 The only good performance from the side came against the world champions, Germany, who were thrown out of title race after Pakistan players put up a brave fight and conceded a close 2-3 defeat – which was not enough for the defending champions to stay in the run for the title.

While in earlier games, Socca Team of Pakistan fell short of stopping the Romanian behemoth in the second group fixture as the final score completely fell in favor of the opposing side that stood 0-5. Before this second defeat, Pakistan also lost its opening game against Slovenia by 1-5, facing a tough time.
International Socca Federation (ISF) had organized the second edition of the six-a-side Socca World Cup that featured several talented nations among which Pakistan was grouped with Slovenia, Germany, Hungary and Romania in Pool 'H'.