Defence Authority Country Club takes the crown of Sindh Inter Club Golf Championship 2019
The 2019 Sindh Inter Club Golf Championship successfully wrapped up with Defence Authority Country Club winning the title at Karachi Golf Club.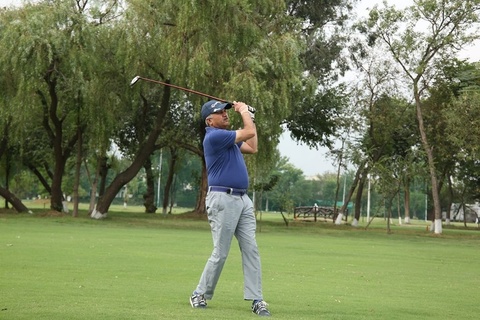 The Inter Club Golf Championship 2019 was organised by Sindh Golf Association (SGA) where four leading golf clubs of Sindh namely: Karachi Golf Club, Airmen Golf Club, Arabian Sea Golf Club and Defence Authority Country Club competed against each other to emerge the sole winner of Sindh leg of this prestigious event to then have an opportunity to represent Sindh against Punjab, Khyber Pakhtunkhwa and Balochistan golf teams to decide the champion club at National Inter-Club Championship 2019.
The Defence Authority Country Club (DACGC) Captained by Major Irfan Kiyani, won this two-day event with high contributions from Ladies and Junior Amateur golfers of the team as the duo of Humera Khalid and Nida Haq won their competition in Ladies category and in Junior Amateurs contest, the team of Omar Khalid and Junaid Irfan gave valueabale contributions in DAGC's team triumph. The champion club finished at second spot in Amateurs and Senior Amateurs categories.
Airmen Golf Club's team won in Senior Amateurs and Girls categories with guidance from Azhar Abbas, Col Mansoor Akram in Senior Amateurs and Sisters Dania and Abeeha in Girls' categories whereas the final round host club, KGC prevailed in the Amateurs category.
Captain DACGC, Major Irfan Kiyani, to his team's victory said,
"Our team really performed well and we are confident that our players will also make their presence felt in the National Inter-Club Championship 2019."
DACGC will now represent Sindh in the upcoming National Inter-Club Championship which is to be held in December this year and will be hosted by Pakistan Golf Federation (PGF) in Lahore.
President Sindh Gold Association (SGA), Asad IA Khan was of the view that,
"It was a well-contested championship. We will try to improve it further next year as there are plans to expand the number of senior amateurs to four and add a veterans' category in it as well."