Pakistan loses its first game to Slovenia at Socca World Cup 2019
Pakistan Socca Team lost its first game of the 2nd Socca World Cup to Slovenia by 1-5 in Crete, Greece.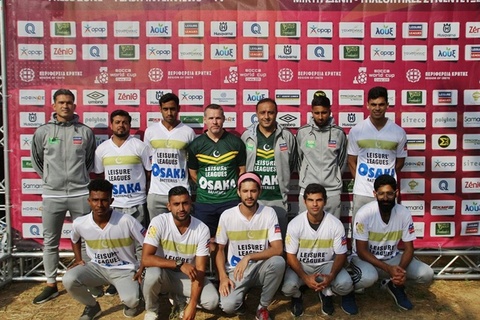 2nd Socca World Cup
Crete
Pakistan Socca Team was up against Slovenia in their first group match where the green shirts faced tough time on the field losing the game with the final score of 1-5.
According to the information made available, A. Malivojevic put Slovenia 1-0 up in the 6th minute of the game while J. Kandare doubled the lead in 12th minute to make it 2-0. However, in the 23rd minute Muhammad Ali reduced arrears scoring a brilliant goal make it 2-1.
A. Sepic restored the difference in the 24th minute for Slovenia – the country which has made two appearances in the FIFA World Cup in 2002 and 2010.
N. Grah and J. Kandare also produced one goal each in 27th and 40th minute to put Slovenia 5-1. This score-line then sustained till referee blew the final whistle.
Pakistan Coach Kevin Reeves said that Slovenia played better but vowed that his team would make a comeback in the next match against Romania and asked fans to keep supporting Pakistan.
In the next Group 'H' game of Pakistan, the team will now face Romania today.
International Socca Federation (ISF) has organized the second edition of the six-a-side Socca World Cup that is featuring several talented nations among which Pakistan has been placed in Group 'H' along with Slovenia, Germany, Hungary and Romania.