Sindh Inter Club Golf Championship 2019 gets underway
Leading golf clubs of Sindh region are competing in the 2019 Inter Club Golf Championship which is being held in Karachi Golf Club.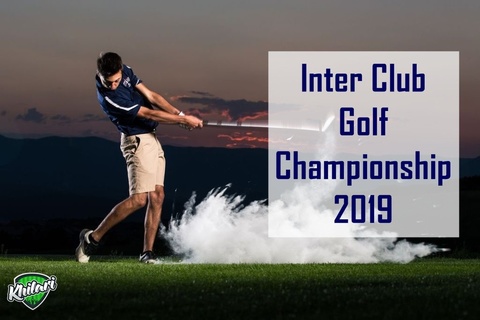 The Inter Club Golf Championship 2019, being organised by the Sindh Golf Association (SGA), started with four leading golf clubs of Sindh namely: Karachi Golf Club, Airmen Golf Club, Arabian Sea Golf Club and DHA Golf Club are competing against each other to emerge the sole winner to then have an opportunity to represent Sindh against Punjab, Khyber Pakhtunkhwa and Balochistan golf teams to decide the champion club of this prestigious event.
In accordance with the laid down format of this championship, the teams of each club comprise of two golf playing Professionals, four Amateurs, two Senior Amateurs, two Junior golf Professionals, two Junior Amateurs, two Girls and two Ladies.
In the first round contested DHA Golf Course and Airmen Golf Team accumulated 24 points while the Karachi Golf Club Team and DHA Golf Team compiled 20 points each and are bunched together at this tally of 20 points. While the Arabian Sea Golf Team they lag behind at six points.
The ones to excel in their individual performances on the first day stood the girls golfers of Airmen Golf Club with managing to collect six points which were contributed by Senior Amateur players where as the Professionals of the team added four points and eight more points were added by Junior Professionals and Lady golfers.