F5WC Pakistan National Finals all set to kick off tomorrow!
Top 6 teams line-up to battle it out at F5WC Pakistan National Finals tomorrow at Total Football - Chak Shahzad in Islamabad to earn the right to represent Pakistan in F5 World Championship next month.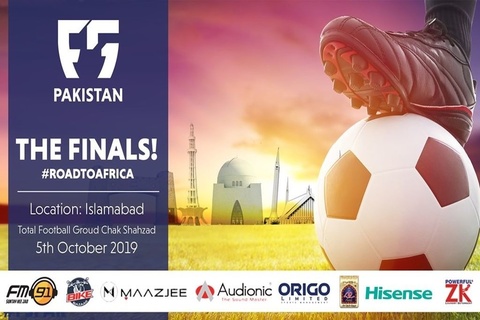 F5WC World Championship 2019 (Pakistan)
Total Football Ground
The F5WC Pakistan's National Finals are here to crown the one true team that will become Team Pakistan who will then be given a once in a lifetime opportunity to travel to South Africa in November to play with the international teams in F5WC World Cup.
After the city qualifiers across the six major cities of the country that include: Quetta, Peshawar, Islamabad, Mirpur AJK, Lahore and Karachi now the qualifiers have moved to the National Finals which are all set to roll into action tomorrow at Total Football - Chak Shahzad in Islamabad.
NATIONAL FINALS SCHEDULE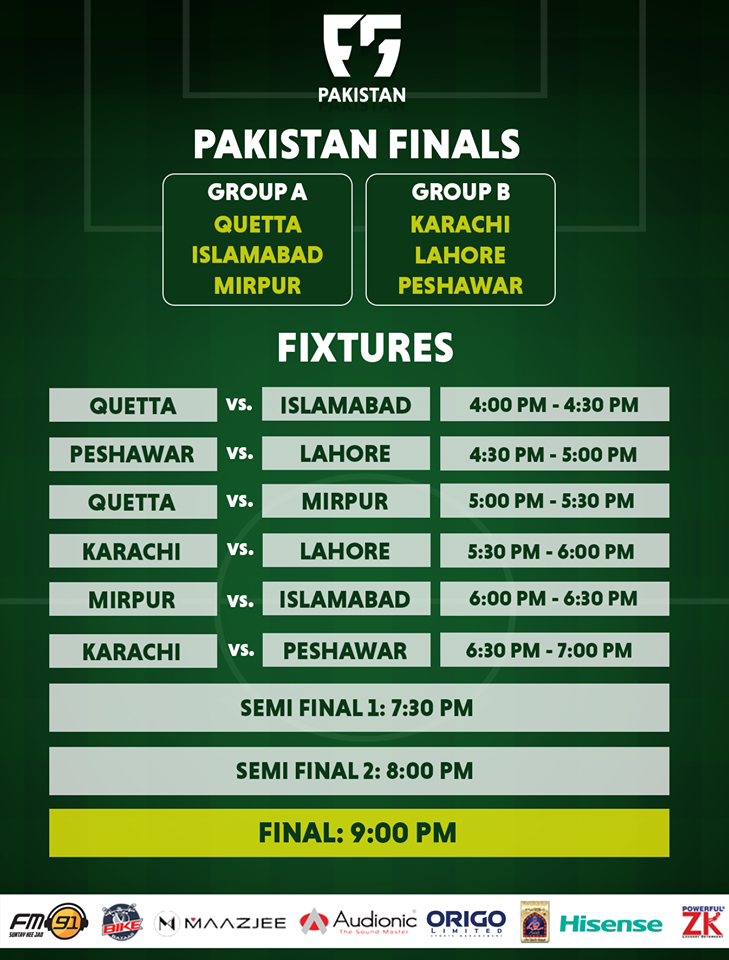 F5 World Championship (F5WC) have been in conduction since 2014 and was consecutively hosted by Dubai for two years whose winners stood the teams from Denmark and Morocco, respectively. Bangkok and Beijing had the honors to host it in its third and fourth editions whose final victories were taken home by Colombia and USA, in the respective years while the last year winner was Argentina, event being hosted by Cape Town and so will be this time.
In 2019, Pakistan will also be featuring at the F5WC for the first time and to ensure the best team to represent Pakistan in this world's largest amateur football tournament, F5WC Pakistan has organized a nationwide tournament that has engaged over 250 teams across Pakistan to discover one true Team Pakistan who will be the national flag carrier at the World Championship in Cape Town, South Africa.
For further information and queries this E-mail and give cell phone number can be contacted: basalat@fhrholdings.com and 0321-2291663.