F5WC Pakistan's journey from Karachi to Kashmir reaches Nationals stage!
F5WC Pakistan's journey have reached the National competition where the regional teams would be competing to emerge the sole winner to win the opportunity to play in F5 World Championship 2019 in Cape Town, South Africa.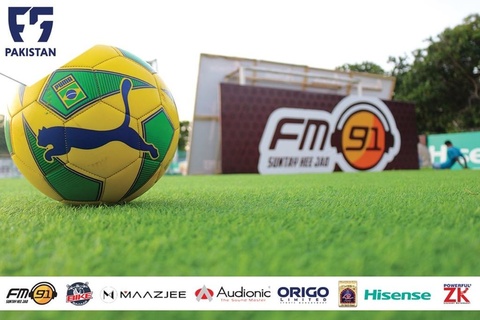 F5WC World Championship 2019 (Pakistan)
Total Football Ground
The world's largest 5 on 5 football tournament the F5WC just finished its leg of city qualifiers in the top 6 cities of Pakistan. Form Karachi to Kashmir; knockout round tournament were held to crown the champion in each city.
Covering Karachi, Lahore, Islamabad, Peshawar, Quetta and Mirpur Azad Kashmir over 300+ teams competed for the ultimate title. After thrilling era of qualifiers, 6 teams became their city champions.
Each of the city champion now move on to the National finals where one team will be crowned TEAM PAKISTAN and that team will be then given a once in a lifetime opportunity to travel to South Africa in November to play with the international teams in F5WC World Cup.
F5WC is the world's largest 5 on 5 amateur football tournaments with over 32 countries and 12000+ athletes participating. Each year an amateur team crowned F5WC World Cup Champion. This year Pakistan is in partnership with Origo Sports Management Company, bringing F5 to its shores in a bid to give amateur footballers a platform to show their skills and participate in a once in a lifetime opportunity.