One Championship: Immortal Triumph (2019): Shahzaib Rindh (PAK) VS Thanh Tung Nguyen (VIE)
Pakistani Wushu fighter, Shahzaib Rindh is all set to take on home fighter, Thanh Tung Nguyen in a Featherweight Kickboxing Fight in the 2019 One Championship: Immortal Triumph tomorrow in Chi Minh city of Vietnam.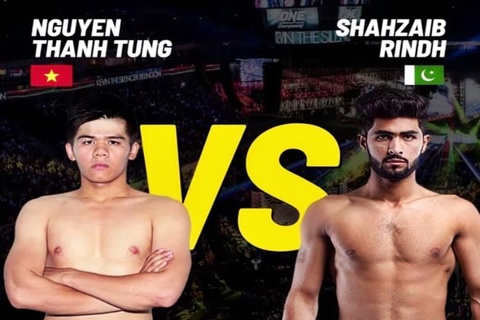 History will be made when ONE Championship makes its highly-anticipated debut in Vietnam with ONE: IMMORTAL TRIUMPH, which takes place on 6th September in Ho Chi Minh City.
Three-time Pakistan National Wushu Champion, Shahzaib Rindh is all set to take on Thanh Tung Nguyen, who fights out of the home ground, Vietnam, in a Featherweight Kickboxing Fight on 6th September.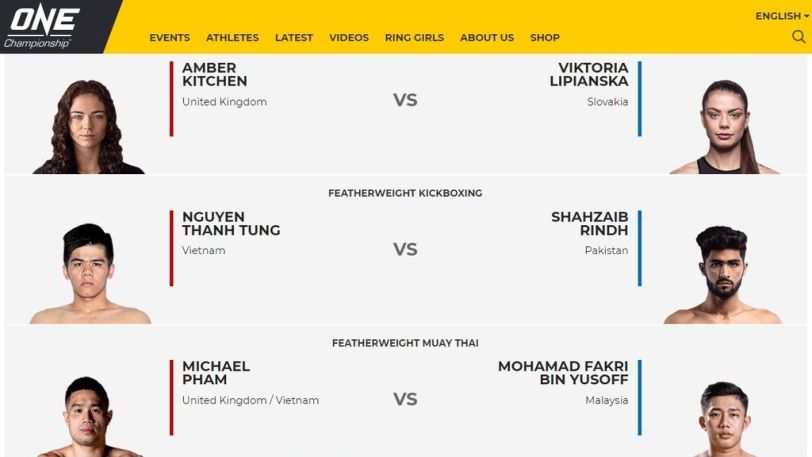 The Pakistani fighter lives and competes out of Quetta, near Pakistan's border with Afghanistan. At the age of nine, he was sent to attend classes at Wushu Sanda Club by his Parents to instill discipline into the young Rindh.
It was a move that paid off handsomely, as Rindh took to the training and was soon on his way to a professional martial arts career. Over the course of his young career, he has competed across several combat sports disciplines, excelling not only under Wushu Sanda rules – where he has picked up over 60 wins – but also in boxing and kickboxing as well.
Now that he has made it onto the global stage of ONE Championship, his primary goals are to represent Pakistan well on the international stage, and to become a two-division World Champion in ONE Super Series.
For the first time ever, the entire card will feature ONE Super Series action, with Vietnam's very best martial artists showcasing their skills alongside the best strikers on the planet. Fittingly, a Muay Thai legend headlines the night, as ONE Bantamweight Muay Thai World Champion Nong-O Gaiyanghadao defends his coveted belt against Algerian Muay Thai star Brice Delval.