2nd Jinnah Golf Development Tour progresses with Atiq Ur Rehman's command on the second round
The 2019 Jinnah Golf Development Tour is continued in full swing at the Airmen Golf Club and Recreational Park in Karachi.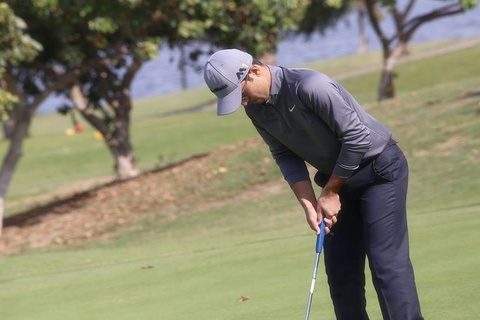 Dethroning Ali Sher from the lead of the first day in the tournament, Atiq Ur Rehman came out the strongest among other golfers to take command of the second day. Atiq was unstoppable with his talent showing reliable and enduring golfing skills.
Karachi Golf Club's Atiq stands as an evident performer with his scores of 72 and 74 from the first round and now has a two rounds aggregate of 146 and is ahead of 89 contenders.
While Arshed Rasheed and Mohammad Rizwan have two rounds aggregate score of 147 and so are one stroke behind the leader but they do still have their last chance to come upfront in command to win the tournament today.
Other noticeable performers of this event are Sunny Masih from Gymkhana) and Shahbaz Masih of Karachi who lie at an aggregate score of 148.

The three-day Jinnah Golf Development Tour 2019 is featuring 75 second tier golf professionals who are engaged in a battle for top honors and prize money of Rupees 1 million sponsored by Sindh Golf Association (SGA).
This Jinnah Golf Development Tour desires and intends to promote the second tier golf professionals who seek to promote their professional golf career through performances that can be categorized as powerful and forceful enough to ultimately earn them a place in the National Open Golf Championships.