Karim sets eyes to feature in 2022 Winter Olympics
Pakistan's Olympian skier Mohammad Karim is trying his best to get himself featured in the upcoming mega skiing event of 2022 Winter Olympics which are scheduled to be held from 4 to 20 February in Beijing, China.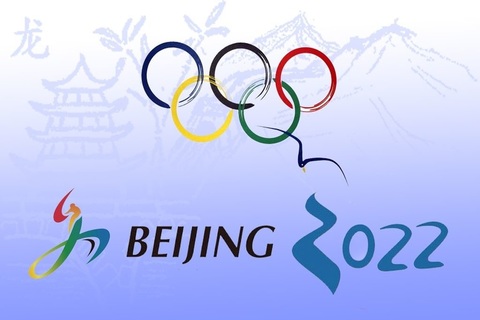 The 2022 Winter Olympics, officially known as the XXIV Olympic Winter Games and commonly known as Beijing 2022, is an international winter multi-sport event that is scheduled to take place from 4 to 20 February 2022, in Beijing and towns in the neighboring Hebei province, People's Republic of China. Beijing was elected as the host city in July 2015 at the 128th IOC Session in Kuala Lumpur, Malaysia.
Pakistan's Olympian skier Mohammad Karim, who won one silver and a bronze in Slalom in the recently concluded 13-Nation CAS International Karakoram Alpine Ski Cup 2019 event in Naltar, has set his eyes on the 2022 Winter Olympics. Karim made his Winter Olympics debut in 2014 in Sochi and along with his nephew Syed Human featured in the 2018 Pyeongchang Winter Olympics. Pakistan featured in three events in the last year's Winter Games. In PyeongChang Karim participated in Slalom and Giant Slalom. Human took part in cross country.
"Yes 2022 Winter Olympics is my target. I have already started preparation for not only making a cut for the world's most prestigious event but will also try to impress in the most competitive environment," he said.

If he qualifies this will be the third time in row that Karim will showcase his talent in the Winter Olympics. The International Olympic Committee (IOC) has already named me for trials for the Winter Olympics 2022. He represented Pakistan in the 2014 Sochi Winter Olympics and 2018 Pyeong-Chang Winter Olympics as well and is the only Pakistani skier who has played in two Winter Olympics. Pakistan made their Winter Olympics debut in 2010 in Vancouver, Canada, when Mohammad Abbas competed in the Giant Slalom.
Karim said that featuring in Winter Olympics twice had instilled in him a lot of confidence. "It gives you confidence when you fight at the biggest stage," Karim added. He said Pakistan was on the way of progress in winter sports. "You know we started featuring in the Winter Olympics in 2010 with one event and we took it to three in last year's South Korea's Winter Games which is not a bad growth. The infrastructure is developing and in the next five years Pakistan will be able to even host World Cup. The more you host international events the more your youngsters will get chances to show their talent," the Olympian said.
Karim said that Pakistan had also started speed skating, figure skating, snowboarding and ice hockey. "As more disciplines have now been introduced more athletes will try their luck for Winter Games in future," he added.