Pakistan to play 25-30 matches for Junior World cup Preparation
Pakistan's junior hockey team will visit Europe to play 25 to 30 matches before the Junior Hockey World Cup 2016 in December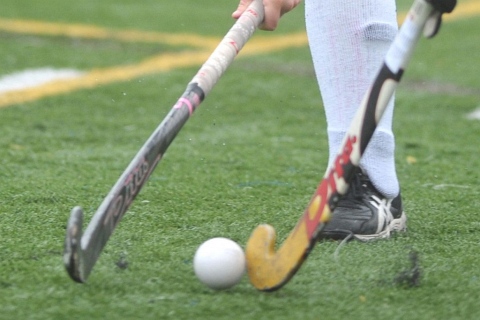 Sources said the juniors would first go to Hanover, Germany, in July to play a four-nation tournament, along with Germany, Holland and Belgium.
Besides, they will play two test matches with Holland in Germany.
The PHF is also trying to arrange two test matches with the German junior team.
The juniors will also go to France to play three test matches against France's senior development squad combined eleven.
They will also play three test matches against France's national junior team. This visit will take place between September 1 and 11.
The sources said that high officials were in contact with Spain, England, Ireland and Scotland federations for matches in June and August.
The sources said that PHF is waiting for the response of Spain, England, Ireland and Scotland.
The team's chief coach Tahir Zaman said that the training programme would begin after the national junior championship, which would be held in Lahore in March.
He confirmed that only those players would be eligible to participate in the junior championship and go on the Europe tour who were not going to be 23 till the end of the Junior World Cup in December.
He said that the performance of the juniors during the national championship would be the criteria for selection.
Tahir said that a hectic schedule for the preparation of the junior team had been prepared to improve their performance for the World Cup. "The European tour is an important part of this preparation," he said.
Meanwhile, the PHF has released the details of the Qualifying Round for 35th Edition of National Junior Hockey Championship, which will be held at Lala Ayub Hockey Stadium, Peshawar from February 23 to 28. The event will be organised by KP Hockey Association on behalf of PHF.
KP Whites, Punjab Whites, Islamabad, AJK, Gilgit-Baltistan and FATA will play the qualifying round. The winners and the runners-up will play the final round, which will be held at National Hockey Stadium, Lahore, from March 2 to 12.