Pirzada defends Pakistan's performance at SAG
While defending Pakistan's poor performance in the 12th South Asian Games in India, the Minister for Inter-Provincial Coordination (IPC) Riaz Hussain Pirzada said some players were unfortunate not to clinch gold medals.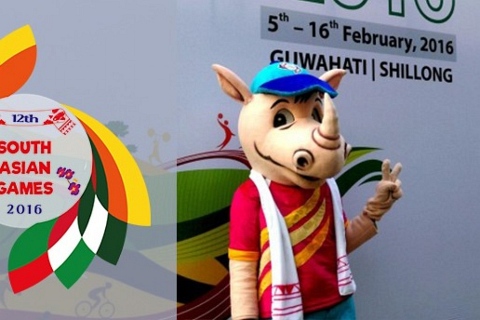 "In some cases we missed gold medals narrowly. In javelin throw we just missed the top honour and Maria Toor Pakay in squash was unfortunate not to claim gold despite her fine effort," Pirzada told 'The News' on Thursday.
Pakistan finished third with 12 gold, 37 silver and 57 bronze medals in the biennial event held in the Indian cities of Guwahati and Shillong from February 5-16.
"Our wrestlers and a few boxers also were unlucky not to get gold medals," Pirzada said.
"We had sent a 446-member contingent and ensured maximum participation of women in the competitions," he said.
When asked what his ministry now planned for sports, Pirzada said the federations had already been instructed to work hard and produce quality players and the government would assist them.
When quizzed what his ministry planned for enhancing the annual grants of the federations, Pirzada said some grants were released through special approval of the Prime Minister.
"In some areas we are helpless but still our ministry will try to increase the annual grant if possible," Pirzada said.
When he was told that Pakistan Sports Board (PSB) did not utilise properly the budget allocation for hiring foreign coaches, Pirzada said the federations had been told if they needed foreign coaches the government would manage it for them.
It was only in judo that Pakistan had a foreign coach, Iran's coach Sajjad Kazemi.
A few other federations had also requested the PSB for foreign coaches but the Board did not facilitate them.
The PSB plans to organise the Inter-Provincial Games in April in Islamabad. A heavy purse of Rs100 million has been preserved for the purpose.
When the minister was asked if there was any chance of using the same budget judiciously in other important areas for sports development, Pirzada said the event was important as new talent could be hunted through this.
When he was reminded that Pakistan Olympic Association (POA) already had a programme for holding National Games and Inter-Provincial Games, the minister said the matter would be discussed. "We will look if the same amount could be used in any other area," Pirzada said.
The Inter-Provincial Games were scheduled to be held last summer but were postponed on the advice of the Prime Minister because of extremely high temperature.
In the SAG, India won a record 308 medals, which included 188 gold, 90 silver and 30 bronze.
Sri Lanka finished second with 25 gold, 63 silver and 98 bronze.

(Source: The News)