Munir shy as Alam takes first round lead in CAS open golf championship
Mohammad Alam takes lead ahead of defending champion Mohammad Munir on the day two of ongoing 37th CAS Open Golf Championship being played at Airmen Golf Club PAF Base Korangi Creek.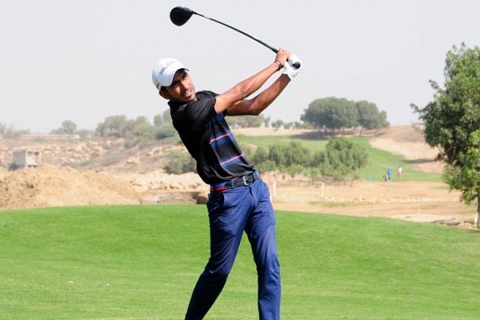 37th Chief of Air Staff Open Golf Championship
Airmen Golf Course Karachi
Mohammad Alam finished the first round with the gross score of 70 and overall 02 under par. Pakistan's top golfer Muhammad Shabbir earned second position along with Waheed Baloch, Talat Ejaz, Hashmat khan with a gross score of 71 and overall 01 under par.

Reigning champion Mohammad Munir is one of 15 golfers tied on 74. 12 other golfers on 73 and another five on the score of 72. Six more golfers were one strock off the lead but Mohammad Alam is sitting up alone on 70.
Four time CAS open title winner from 2012 to 2015 Muhammad Shabbir although hit a bogey but did not hit a single birdie and ended on one-under par.

Muhammad Akram won the title in senior professionals category with a gross score of 140 (04 under par) while Imdad Hussain secured second position with the gross score of 147 (03 over par).

Usman Ali won the title of junior professional category with gross score of 150 (06 over par) and Nasir Masih earned second position with gross score of 151 (07 over par).

Golfers from all over Pakistan are representing their associations and clubs in the tournament which this year became the country's biggest in terms of prize money.