Muzammil fails to make into quarterfinals of Serena ITF Tennis Tournament
Young Muzamil Murtaza started well against the top seeded Ivan Nedelko from Russia in the Men's singles second round match but the experienced Ivan proved too good for him.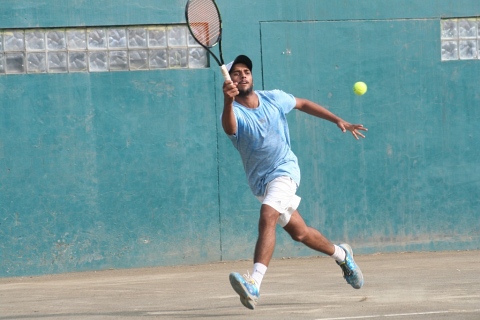 Serena Hotels - ITF Futures F1 Tennis Tournament
Syed Dilawar Abbas PTF Tennis Complex, Islamabad
Muzammil Murtaza yet again played superb game against the veteran Russian Ivan Nedelko and takes 1st service point to make score 1-1. After gaining some confident against the top seeded player, Mudassir not only brakes his serve but also take back to back 2 points to take 3-1 lead. Ivan then came back in the game and take 2 points including the service break of Muddasir at 6th game to make score 3-3. Momentum of the set was shifted in the mid of game but then Ivan then did not allow Muddasir to take any point and wins 1st set by 6-3.

Resilient Muzzamil was also seen in good touch as he did not allow Ivan to go too far and with Ivan's double fault open his account in second round. Muzammil brakes once again 6th game of second set to equalize the score 3-3 but skillful Ivan once again takes lead by 4-3. Muddasir resisted again and scored his 4th point in the 10th game to make it 5-4 and momentum of the game shifted to both the sides but finally veteran Ivan Nedelko takes full control of the game and won the second set by 6-4 and moved into the quarterfinal round of the Serena Hotels ITF Futures Tennis Tournament.
Ivan will now face 7th seed Austrian player Peter Goldsteiner tomorrow at 11:00 AM in the court 1 of Syed Dilawar Abbas Tennis complex, Islamabad.