Talha Talib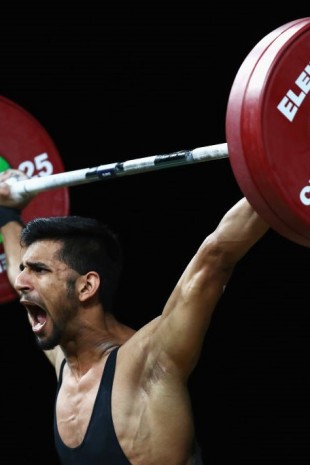 Achievements
Pakistan men's weightlifter Talha Talib managed to secure seventh rank in 62-Kilogram class of 18th Asian Games but made a National Record by lifting a total 287kg.
At Common Wealth (Gold Cost) Games 2018, Talha won Bronze Medal for Pakistan by lifting 283kg (132kg + 151kg) in 62kg category.
Pakistan's well-trained and energetic weightlifter had won a gold medal and Best Youth Weightlifter at the 2016 Commonwealth Youth Championships.
And a silver medal at the 2015 Commonwealth Youth Games.
Talha Talib's Profile
Age (Years): 23
Sport: Weightlifting
City: Gujranwala
Weight(Kgs): 62
Biography:
Eighteen years old weightlifter Talha Talib hails from Gujranwala where he studies Computer science at Superior College, Gujranwala.
His father Muhammad Islam Natiq won a bronze medal at the 1999 Asian Power lifting Championships in Delhi. Ali Aslam and Muhammad Rashed are the coaches of Talha Talib.
Talha's aim is to win a gold medal at the Olympic Games in 2020.