Murad Jehan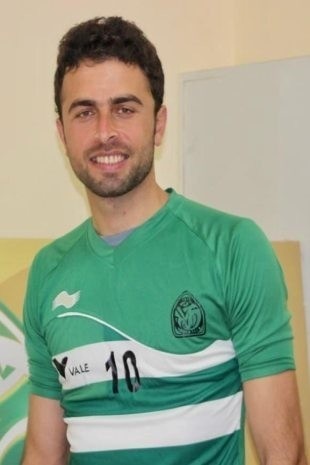 Achievements
Murad helped WAPDA team to win National Men's Volleyball Championship 2016.

Murad steered WAPDA successfully to defend their title beating Pakistan Navy in the 50th National Men's Volleyball Championship 2017.
He won a gold medal in Punjab Gold Cup Volleyball Tournament 2017.
Murad steered WAPADA to win Bronze Medal in Asian Club Championship 2018.
Murad assisted Pakistan to win against arch-rivals India, in 9-12th place playoff at Asian Games 2018.
Murad served WAPDA to win National Volleyball Championship 2018.
Murad guided Pakistan team to beat Mongolia 3-0 in a men's volleyball match in Jakarta.
Murad muck in Pakistan WAPDA to win against Pakistan Army in the final 3-2 to retain the title of the National Volleyball Championship 2019.
Pakistan ended 20th Asian Senior Men's Volleyball Championship 2019 journey on 7th spot
Murad Jehan's Profile
Age (Years): 28
Sport: Volleyball
City: Bannu
Weight(Kgs): 85
Teams:
Pakistan WAPDA (Department Team)
Pakistan Volleyball (National Team)
Biography:
Pakistan's top professional volleyballer, Murad Jehan belongs from Bannu, a city located in Bannu District in southern Khyber Pakhtunkhwa, Pakistan.
Murad is the top spiker of Pakistan and played volleyball cross across the world. Murad, who plays for WAPDA, has mostly played in the Maldives league and appreciated its effort.
Spike: 350cm (137in)

Block: 322cm (126in)