Shahjahan Khan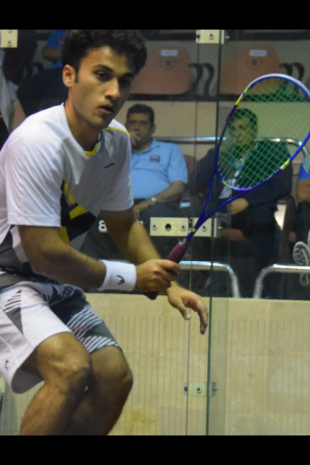 Achievements
World Ranking 92 (Nov, 2016)
Pakistan no.4
Thing that makes me stand out of crowd that I can come back even I am down in life or in a match. "I never give up"
Shahjahan Khan's Profile
Age (Years): 26
Sport: Squash
City: Islamabad
Weight(Kgs): 62
Biography:
Shahjahan Khan, 21 years old, youngest player on Pakistan Team. Khan started playing squash when khan was 8 years old. He aims to become the World Champ. Khan came from a legendry squash family which started from his grandfather Mumtaz Khan as he was the top national squash player in Pakistan and the legacy continued with his dad Zarak Jahan Khan, uncle Hiddy Jahan and uncle Zubair Jahan Khan picked the game in to top level. Khan dad was former world ranked #8 Asian Games gold medalist and World teams gold medalist. Khan Uncles Hiddy Jahan Khan former world ranked #2 and Zubair Jahan Khan Former world ranked #9. Now it's khan time to continue the legacy and break in to top level of Squash. Khan goal in Squash is to become a great squash player and bring back the lost glory to Pakistan. "I would like to thanks Allah al mighty to give me such a talent as a gift. Currently I am working with my team to achieve my goals. They really support me in my ups and downs and has given me great knowledge about the game. Thank you guys Zarak Khan, Fahim Gul, Zulifiqar Khan coach and Zubair Khan"