Saad Ullah khan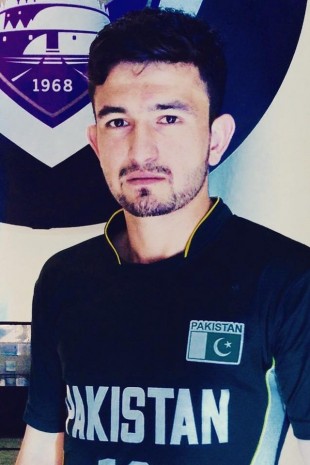 Achievements
Pakistan Premier League
Challenge Cup
AFC President Cup Runner Up
Saad Ullah khan's Profile
Age (Years): 28
Sport: Football
City: Other
Weight(Kgs): 54
Teams:
PEL
KRL
SSGPL
BG Sports Club
Biography:
Saad Ullah is a Pakistani footballer who plays as an attacking midfielder for BG Sports Club and the Pakistan national team. Although his favored position is that of a play-maker, he can also be deployed as a striker or winger. Khan is considered to be one of the Pakistan's best young players, possessing speed, technique, dribbling skills, and play-making capabilities.
He played for Khan Research Laboratories between 2011 and 2014, winning the Pakistan Premier League title in 2011, 2012, 2013 and Challenge Cup in 2011 and 2012, and was a member of the team which reached the 2013 AFC President's Cup final. He then had a brief stint at Sui Southern Gas in the second-tier of Pakistani football league before finally making his move to, after a bid from, BG Sports Club joining the club on a six-month contract in Maldives in April 2015.
Khan was first selected for the Pakistan national football team in 2014, at the age of 19. He made his debut in a 3–1 defeat against Lebanon.