Asian Boy Usman Wazeer outpoints Indonesian counterpart, BS Lopez to defend Asian title
Pakistan's emerging boxing Champion Usman Wazeer defeated Indonesian boxer BS Lopez in a welterweight fight to defend his Asian Boxing Federation (ABF) title at People's Sports Complex, Lyari.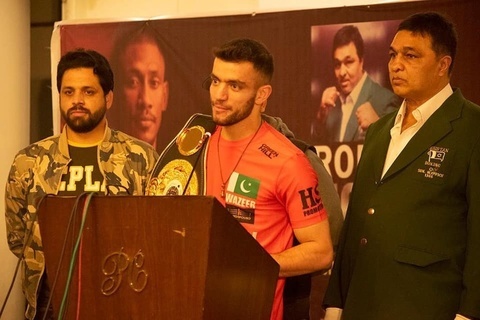 HS Hussain Shah Promotion Professional Boxing Show
People's Sports Complex
Pakistan's promising pro boxer Usman Wazeer defended Asian Boxing Federation (ABF) welterweight title after pulling off a stellar win against BS Lopez at People's Sports Complex, Lyari.
The 20-year-old from Astore, who is also known as the 'Asian Boy' prevailed over WBO Asian champion BS Lopez, an Indonesian boxer under the banner of Hussain Shah Promotion.
In Sixth Round, Lopez suffered knee injury and fell in the ring which stopped the contest. Following a serious injury, the jury declared Usman the winner of the fight.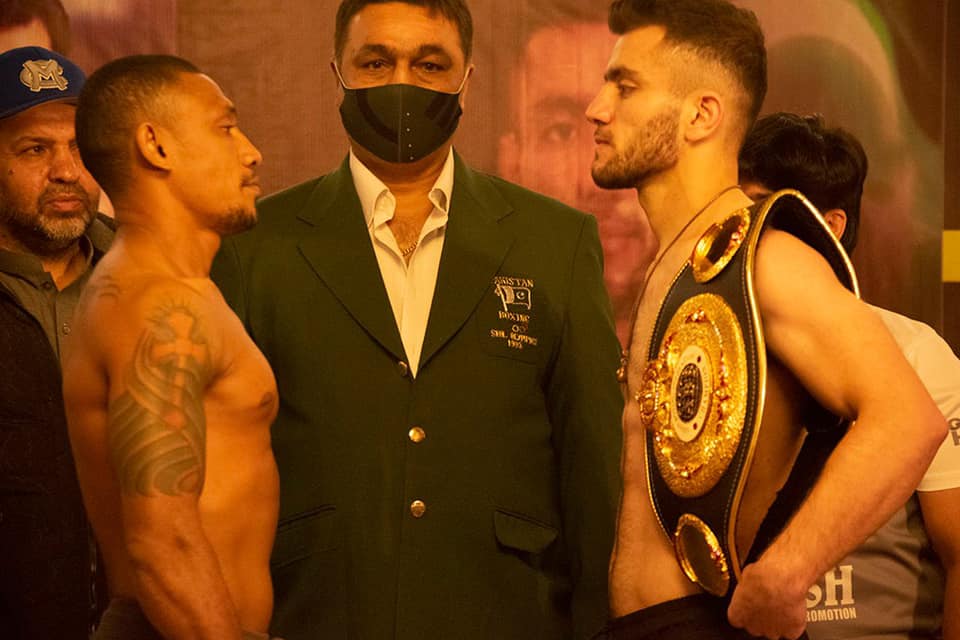 The undefeated "Asian Boy" Usman Wazeer won his 5th consecutive fight with the successful defend of ABF Welterweight title.
Olympic Bronze medalist Hussain Shah organized the fight in Karachi. Syed Hussain Shah is a retired Pakistani boxer from Lyari, Karachi, Pakistan, who won the bronze medal in the Middleweight division (71–75 kg) at the 1988 Summer Olympics in Seoul, South Korea.