International wrestlers set to enthrall audiences of Karachi at 'World Wrestling Champions' on 21st December
Wrestling Champions Alberto Del Rio, Rhino, and Sammy Guevara are all set to enthrall the audiences of Karachi during the Pro Wrestling Federation of Pakistan (PWFP) event: 'World Wrestling Champions' 2019 which is scheduled on 21st December at Dreamworld Resort.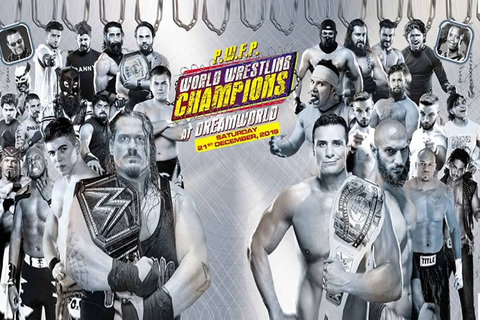 The Pro Wrestling Federation of Pakistan (PWFP) and Dreamworld Resort have joined hands once more to organize another high profile wrestling extravaganza at Dreamworld Resort on December 21, 2019.
Hailed as the biggest event in Pakistan's Pro Wrestling history, it will witness the participation of eminent wrestlers from USA, UK, UAE, Mexico, Greece and Singapore who will be coming over to Karachi to compete with the top challengers of the country.
The international wrestlers, including: Alberto Del Rio, Rhino, Sammy Guevara, Cryme Tyme and many other former & current champions from WWE, TNA, AEW, Lucha Underground and Indie circuits, are expected to be engaged in tough and exciting contests with the local talent.

Nouman Suleman, Chairman PWFP remarked at the media launch that,
"We are excited to be bringing such a historic wrestling event to Pakistan. It is important for us to organize something new and exciting for the fans of this sport. We hope that through organizing such events, Pakistan gains recognition as an important destination for world wrestling."
And the Head of Marketing Dreamworld Resort, Faraz Ul Huda said,
"We are more than glad to be playing our role in the promotion of soft image of our country as we reckon that the success of the international wrestling events will be particularly helpful in sending positive vibes from Pakistan which will encourage the top athletes of the world to continue visiting our country without any apprehensions or reservations."
For details contact at: 0340-1111501 .