Pakistan Football Team training camp for 13th South Asian Games begins today
Tariq Lutfi will be acting as the Coach of Pakistan U-23 Football Team that is likely to take part in the upcoming 2019 South Asian Games which are to be held from 1 to 10 December in Nepal.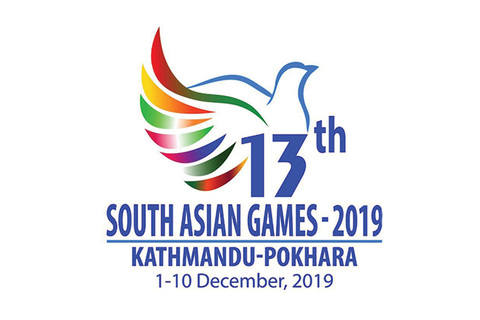 Pakistan Olympic Association (POA) is working to ensure Pakistan Football Team's participation in the upcoming 13th South Asian Games which are to be held from 1 to 10 December in Nepal. Football will be the second event to which the Pakistan Football Federation (PFF) Normalization Committee will be sending the team.
To ensure the best team to represent Pakistan is the upcoming Asian event, PFF is organizing a training camp and trials where as many as 48 players have been called up. Mr Tariq Lutfi has been appointed back as the official head Coach of the team after eight years of last being in the job. He will be assisted by Mohammad Arshad and Haroon Yusuf and together will select the team.
The said trials and training camp for selection of the team will be held from today (November 26th) till 30th November at Jinnah Football Stadium, Islamabad hosted by the Pakistan Sports Board (PSB). Pakistan stands as the record four-time winners of the South Asian Games. As per rules four players over the age of 23 will be allowed a place in the squad.
Players invited to training camp:
Goalkeepers:
Saqib Hanif, Ahsan Ullah, Mohammad Umer, Mohammad Fahim, Nasrullah, Yasir, Salman Ul Haq;
Defenders:
Waqar Ihtisham, Noor Muhammad, Naveed Ahmad, Ali Khan Niazi, Mehdi Hassan, Waseem Asghar, Mohammad Khuram, Abdul Qadeer, Mamoon Moosa Khan, Saeed Khan, Asad Ullah, Mohammad Sohail, Shoaib Nisar, Shahzad, Sardar Wali, Sami Ullah;
Midfielders:
Saddam Hussain, Umair Ali, Mohammad Sohail, Ansar Abbas, Arsalan Ali, Mansoor, Ali Uzair Mehmood, Zain Ul Abideen Ishaque, Adnan Saeed, Mohammad Afzal, Alamgir Khan Ghazi, Shayak Doost, Mohammad Bilal, Touqeer Ul Hassan, Mohammad Saleh, Zaid Umer;
Forwards:
Saad Ullah, Iftikhar Ali Khan, Jadeed Khan, Sher Ali, Shah Zaib Masood, Mohammad Waheed, Farhan Khan, Aqib Ali.