Pakistani hero, Muhammad Waseem outpoints Mexican counterpart, Ganigan Lopez to triumph at Rotunda Rumble 2
Professional Pakistani boxer, Muhammad Waseem, grabbed his 10th career victory by defeating his Mexican counterpart, Ganigan Lopez in a World Ranking fight at Rotunda Rumble 2 in Caesars Palace, Dubai.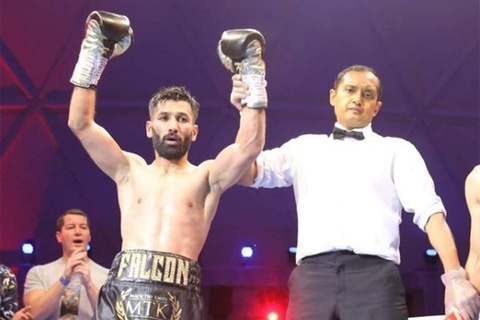 Muhammad 'The Falcon' Waseem stunned onlookers yet again as he produced a lethal game-plan to win against his counterpart from Mexico: Ganigan Lopez, in a world ranking fight which was held at Caesars Palace, Dubai, in association with MTK Global and Round 10 Boxing Club event.
Rotunda Rumble 2 platform witnessed another Waseem victory when he confidently entered the ring to face his Mexican opponent, a former world champion, and remained in control throughout the bout in superflyweight division.
The Pakistani boxer was declared the winner unanimously at the end of eight rounds as all judges gave their verdict in favor of Waseem and he was adjudged 77-75 by judges Yuji Fukuchi and Ahmed Gharib, while Gary Kitanoski gave him 80-73 points.

This victory was Waseem's tenth magnificent triumph in his blossoming professional boxing career and added to the record of nine previous wins with only a single loss. He has won eight of his 11 bouts through KOs.
After the fight, Waseem said in a video message,
"I dedicate this win to everyone in Pakistan. I want to thank people of Pakistan who have been praying for me and supported me. I am proud that I have managed to keep Pakistan's flag high."