Balochistan beat Southern Punjab to qualify for National T20 Cup 2019/20 final
Balochistan defeated Southern Punjab in a nail biting affair by 3 wickets to qualify for the final of National T20 Cup 2018/19, being played at Iqbal Stadium Faisalabad, where it will face Northern to determine the champions.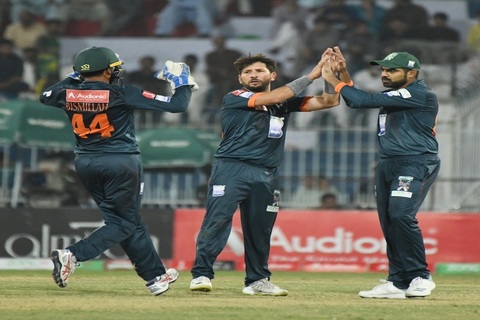 Audionic Presents Zong 4G National T20 Cup
Iqbal Stadium
Balochistan managed to beat Southern Punjab by 3 wickets on the very last ball of the match to qualify for the final of National T20 Cup.
Ammad Butt was the hero for the winning side hitting 21 runs in the final over to secure an improbable win for his team.
Balochistan opted to bowl first after winning the toss but a strong batting display from Southern Punjab's two international batsmen, Shoaib Malik and Mohammed Hafeez, left them chasing a daunting target of 173.
Malik managed to score 64 runs while Hafeez top scored with 65 with nine 4's and one 6.
In reply, Balochistan relied on a complete team effort to chase down the massive score. Awais Zia, Haris Sohail, Imran Farhat all added scores upwards of 20 to keep their side in the contest.
But it was Hussain Talat and Ammad Butt that took their team close to victory.
Talat managed to score 42 of 29 balls before getting out, leaving Balochistan in a bind.
Ammad Butt's hitting prowess was on full display as Balochistan needed 18 runs off the last over. He managed to hit two 6's, including one on the last ball, and two 4's to take his side home.
Balochistan will meet Northern in the final game of the tournament to decide the victors tomorrow.