Khyber Pakhtunkhwa beat Central Punjab by 7 wickets in National T20 Cup 2019/20
Khyber Pakhtunkhwa defeated Central Punjab by 7 wickets in a nail biting affair in the 14th game of the National T20 Cup 2019/20 being played at Iqbal Stadium, Faisalabad.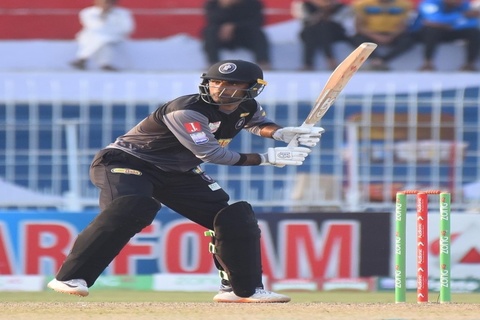 Audionic Presents Zong 4G National T20 Cup
Iqbal Stadium
Khyber Pakhtunkhwa managed to beat Central Punjab by 7 wickets in a nail biting affair to end their campaign on a high after a disappointing tournament overall.
Put into bat, Central Punjab relied on batting exploits of the newly minted T20 international captain, Babar Azam and Umer Akmal to set a challenging score of 177 for the Khyber outfit to chase.
Babar Azam hit a magnificent 83 from just 56 balls and was well supported by Umer Akmal who managed to carve out a decent innings of 53 not out from 37 balls.
In reply the team from Khyber Pakhtunkhwa manged to chase down the target in the final over on the back of an impressive innings by their experienced opening batsman Fakhar Zaman.
The left handed batsman kept the Khyber team in the match on his own before finding a supporting hand from the newly selected international Kushdil Shah. Fakhar saw the chase through with an 82 not out from 54 balls while Khurshid hit final two balls of the chase for huge sixes off Faheem Ashraf and finished with 46 not out from just 26 deliveries.
The game was the last match of the tournament for Central Punjab.