All round Wahab Riaz leads Southern Punjab to victory over Khyber Pakhtunkhwa
Wahab Riaz gave an all-round performance to take Southern Punjab over the line against Khyber Pakhtunkhwa in the 6th game of the National T20 Cup 2019/20 in Iqbal Stadium, Faisalabad.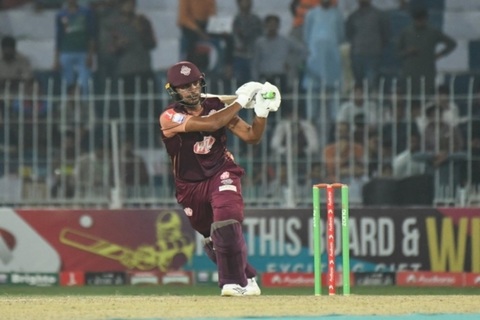 Audionic Presents Zong 4G National T20 Cup
Iqbal Stadium
Wahab Riaz contributed with both the bat and the ball to ensure first victory of the National T20 Cup for Southern Punjab over Khyber Pakhtunkhwa by 4 wickets. The veteran pacer did damage with the ball first, taking 3 wickets for 28 runs from his 4 overs after Khyber Pakhtunkwa had opted to bat in the second encounter of the day.
The team of Khyber Pakhtunkhwa managed to set a relatively modest total of 154 on the back of an 83 run stand between Mohammad Rizwan and Kushdil Shah. The 24 year old batsman top scored for his side with a boundary laden 56 followed closely by Rizwan who managed to score 45 before getting out.
Southern Punjab, in reply, seemed to lose the plot as their top order was back in the pavilion without any meaningful contributions inside 9 overs. Saif Badar managed to hold off the storm and crafted a valuable 55-run partnership with Aamer Yamin.
Wahab Riaz came to the crease after Aamer Yamin fell and provided the fireworks with the bat to slay any lingering doubts about Southern Punjab's run chase. His innings of 42 runs included 5 fours and 2 sixes and came off just 17 balls.
This was Southern Punjab's first win of the tournament and takes them to fourth on the points table. As a result of the loss, Khyber Pakhtunkhwa slip one ranking to second on the table.