Pakistan's proficient wrestler, Inam Butt to feature in World Beach Games 2019
Muhammad Inam Butt, Pakistan's number one Wrestler would represent Pakistan once again in the upcoming World Beach Games 2019 which are scheduled to be held from 12 to 16 October in Qatar.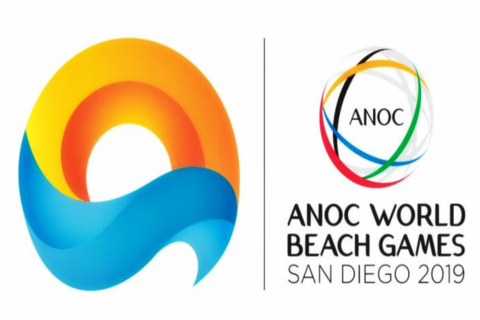 The 2019 World Beach Games, officially known as the ANOC World Beach Games Qatar 2019, is an inaugural international beach multi-sport event organized by the Association of National Olympic Committees (ANOC). It is scheduled for five days which are 11 to 16 October in Doha, Qatar, with the opening rounds for certain events being held on 11 October 2019, the day before the opening ceremony on 12 October.
These mega international games would feature several nations in 13 different sports in which players would be seen competing with all their power and skills to as to earn top honors in their respective classes.
The 13 different games are: Basketball, Football, Handball, Wrestling, Karate, Sailing, Skateboarding, Sport Climbing, Swimming, Tennis, Volleyball, Triathlon and Water Skating.
Among various talented players from different nations, Pakistan will be represent by one of the most renowned wrestler, Muhammad Inam Butt how would compete in the -90 KG competition.
Inam would depart to Qatar on 11th October from Lahore as he had received the No Objection Certificate (NOC) to participate in the mega event. He was attending an extensive training in Lahore to which he said,
"The training camp in preparation for the Games was held in Lahore and I hope to win a gold medal in the extravaganza".
He further said that the Pakistan Olympic Association and Pakistan Wrestling Federation has provided him with a kit and would bear the expenses for the competition to be held in the mega event on October 13, 14 and 15.

The Pakistani wrestler also expressed that he wants to train in Russia for the qualifiers to the upcoming 2020 Tokyo Olympics. The three qualifiers for the Olympics would be held in February, March and April and Asian Wrestling Championship is scheduled to be held in India in February 2020, then the two World Olympic Qualifiers would be held in March and April in China and Bulgaria, respectively.
Inam said if Pakistan Sports Board (PSB) could send him, another wrestler, Muhammad Bilal and Coach, Sohail Rashid to Russia for training for the Olympic qualifiers, then the wrestlers would have bright chances to qualify for the mega event.