Islamabad Green Goblins win Inter-City Football League 2019 qualifying round opener
Islamabad Green Goblins earned a hard fought victory over Islamabad Red Devils by 3-2 goals in the first match played into Inter-City Football League 2019 qualifying round which is being held at Jinnah Stadium in Islamabad.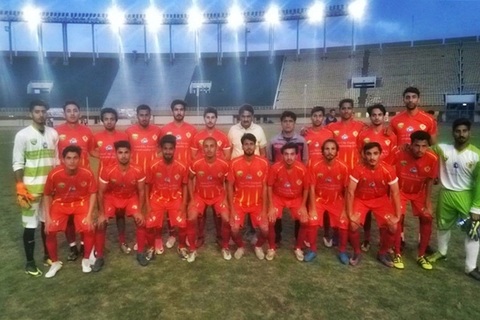 The first match into Inter-City Football League 2019 qualifying round was played in the light drizzle and then heavy rain fall in the first and second halves of the match in which Islamabad Green Goblins struggled hard to claim this victory over their opponents: Islamabad Red Devils by 3 goals to 2.
Islamabad Green team opened the scoring with an athletic double header off a move that initiated on the corner. By the end of first half, the Reds captain got himself a red card for a severe foul play in the game and had to leave the game. With the beginning of second half, the Greens scored again to make the game 2-0. The Reds then made a comeback and scored one back, to which the Greens scored again and made the score 3-1, by the end of the last minute of regulation time, the Reds got a penalty kick and made the score 3-2 and continued pushing until the final whistle blew.
Pakistan Football Federation (PFF), Senior Management and all the officials of Islamabad Football Association (IFA) witnessed the match being played and now the next match will be played today at 07:00 PM in Jinnah Stadium in which Islamabad Red Devils will be competing with Islamabad Ice Blues.
A total of three teams are featuring in this qualifying round which includes: Islamabad Green, Islamabad Red and Islamabad Blue. Muhammad Zaman and Kamran Malil are the Manager and Coach of Islamabad Green team while Rana Tanveer Ahmed and Jehanzeb are Islamabad Red team's Manager and Coach. Syed Zakir Hussain and Nasir Jameel are Islamabad Blues' Manager and Coach.