Aisam, Aqeel ready to strive for gold at South Asian Games.
Aisam Ul Haq and Aqeel khan will pair up to fight for the gold medal at South Asian Games 2016 that will be held in February hosted by India.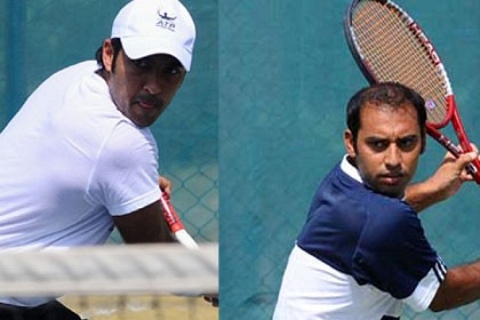 Aisam and Aqeel will pair up in the doubles and they are very positive to win a gold medal on the hard courts. In the mixed doubles Aisam pairing with Ushna Sohail and the duo of Aqeel and Sarah Mahboob are also very positive to win a gold at South Asian Games. India will have an advantage over other countries as they will be playing in their own courts. Sirilankans are considered as the second big opponent.

Aisam ul Haq had also joined the camp a couple of days before it concluded on Tuesday as he was in Melbourne taking part in the Australian Open. He was quite fit and in great form after playing the Australian Open.

Pakistan men's team comprise Yasir Khan and Mohammad Abid besides Aisam and Aqeel with the women's team containing Sarah Mahboob, Sarah Mansoor, Ushna Sohail and Aiman Qureshi.

A strong Pakistan's team consist of over 400 players and officials will take part in 20 disciplines and leaving for India from Islamabad on Wednesday.