National Archery Championship commences from Monday
National Men and Women Archery championship will start from Monday at Qayyum Sports complex Peshawar in collaboration with Pakistan Archery Federation and Directorate of Sports Khyber Pakhtunkhwa.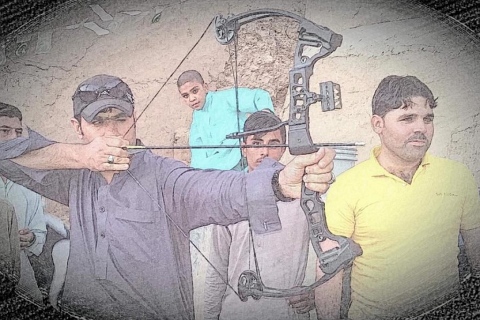 Six regional and six departmental teams to take part in 3 day National Archery Championship. This was stated by secretary Pakistan Archery Federation (PAF) Muhammad Wisal Khan in a media talk in Peshawar. Associate Secretary Pakistan Olympic Association Zulfiqar Ali Butt, members of the judges and organizing committee were also present.

He said that Peshawar had honor of conduction the inaugural National Archery championship in 2013 and it is going to be the third time that the championship will be held in Peshawar. "We have already finalized the arrangements to hold the championship in smooth environment" he added.
President Pakistan Olympic Association who is also the president Pakistan Archery Federation Lt. Gen (Retd) Arif Hassan will be the guest of honor at the closing ceremony on Wednesday 17th January 2018 while former sports minister KP and president Archery association will act as chairman organizing committee. Aqil Shah will also grace the occasion as chief guest at the opening ceremony to be organized on Monday January 15 at 11:00am.

Three male, female each players will represent their respective teams in the 70 meter contests organized under the rule of world Archery federation (WAF) in three different events including Individual event, Team event and Mixed team event.

Teams participating in the championship are:
Khyber Pakhtunkhwa
Punjab
Sindh
Balochistan
FATA
Islamabad
Higher Education Commission
Pakistan Army
Pakistan Air Force
WAPDA
Pakistan Railways
Pakistan Police