14th McDonald's Inter-School Swimming Championship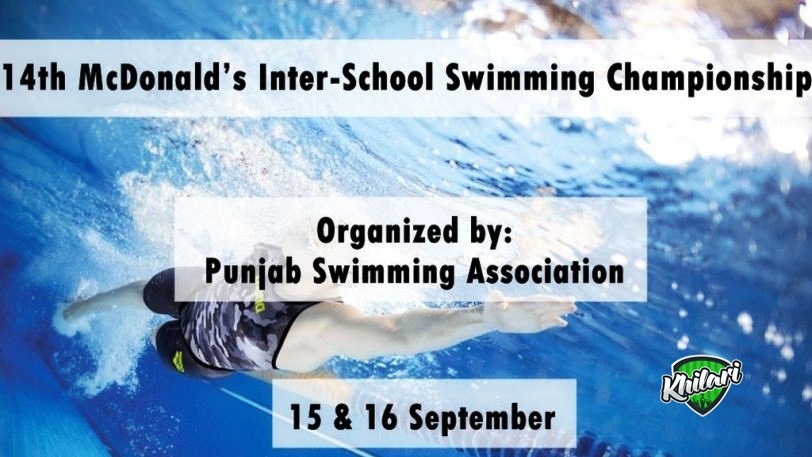 Punjab Swimming Association will be organizing, yet again, McDonald's Inter-School Swimming Championship into the current year that will mark its 14th edition, featuring swimmers of several schools and colleges who will be battling for their ultimate win in the upcoming competitions.
As many as seven (7) different age-group competitions will be contested which includes Under - 06, 08, 10, 12, 14, 16 years of age and open. No gender restriction has been applied, anyone can participate under the mentioned age groups and free of cost.
All the participating swimmers are requested to be punctual and reach the venue on time as the competitions will begin from 02:00 PM and on-wards.
This championship is open to all schools and colleges for which they must bring permission letter on their letter head and all swimmers must bring their original and an attested copy of NADRA B-Form or Family Registration Certificate (FRC) or CNIC with two colored pictures as these are stated the required documents for taking part in this championship.