Kiran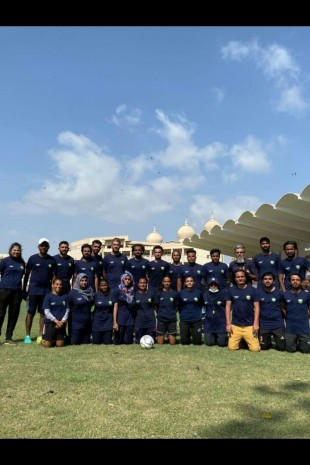 Kiran's Profile
born:

28 January 1998

sport:

Football

Teams:

Diya Women's Football Club

City:

Karachi

Club:

Diya Women Football Club
Achievements
She played 6 nationals and also got the winners trophy in 2017 and 3rd position in the Quaid-e-Azam game in 2017.
She has received the individual award of Man of the match in LSF 2017.
Kiran played with my school team in different inter-school tournaments.
Recently received the C-coaching license.
Played Beach games in 2017
She has done the Advance food and Nutritions course.
Emerging footballer, Kiran belongs to Landhi, the small town of Karachi.
She has passed her Matriculation from CDSS girls school as well as Intermediate from CDSS girls college.
She has been representing DWFC since 2014.