Ghazala Roohi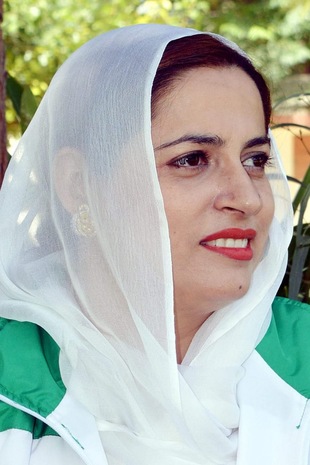 Achievements
Ghazala won 24 international medals comprises of 7 Gold, 8 Silver and 9 Bronze.
Talented Ghazala became 7 times National champion of Pakistan.
3 times Juniors National Champion.
1993 won against Naila Anjum in Multan played for ABL.
1 Gold in Juniors SARC and Asian Championship in Bangladesh , 1997.
Won 3 Gold medals in Quaid-e-Azam International tournament in Islamabad 1998.
1999 won against Tayyaba Rasool in Faislabad for ABL.
2000 won against Raheela Kashif in Lahore for ABL.
2001 won against Tayyaba Gill in Abbotabad for ABL.
2002 won against Raheela Kashif in Lahore for ABL.
After 10 year gap, in 2012 won against Aisha Ansari in Peshawar for WAPDA .
2014 won against Ghalia Mohsin in Bahawalpur for WAPDA.
Ghazala played in 11 women's singles final where she claimed 7 victory and 4 losses.

Ghazala participated in Islamic games held in Iran 2001, won 3 Gold medals, Ghazala was the Flag bearer for Pakistan team, first women ever to do that.












Ghazala Roohi's Profile
Age (Years): 42
Sport: Table Tennis
City: Islamabad
Weight(Kgs): 73
Teams:
Pakistan National Table Tennis Team
Biography:
Ghazala Roohi started playing Table Tennis in 1991, her hard work with skillful forehand and backhand smashes gave her the ultimate crowns in Table Tennis. She won first women's singles National title in 1993 in Multan, none other than Former Prime Minister of Pakistan Yousuf Raza Gilani examined her win and gave her the winning trophy.
ABL's Ghazala Roohi represent Pakistan several time in international events where she won 24 medals comprises of 7 Gold, 8 Silver and 9 Bronze and became seven times National champion of Pakistan.
Ghazala Roohi got married to Basit Munir in 2004 thus a customary name changed to Ghazala Basit. Her husband is a celebrated athlete in 400 meters, won Silver medal in 2004 SAF games. Basit Munir has won many medals in International track competition for Pakistan.