Afraz Ahmad Malik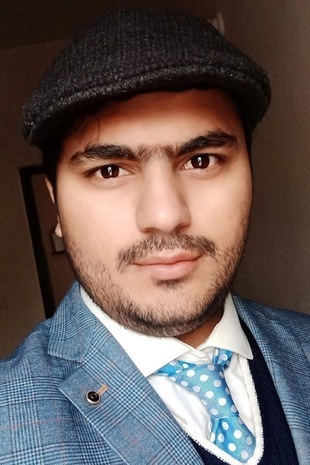 Achievements
Top Scorer from Pakistan in Arezzo Baseball League, Italy (2014).
Top Scorer in HEC inter-Versity Baseball Championships 2013, 2014, 2017, 2018 for University of Central Punjab Lahore.
Won 1 Silver, 1 Bronze for HEC in National Baseball Championship & Inter-Department Baseball Championship.
Won 6 Gold Medals for University of Central Punjab Lahore in HEC National Inter-Varsity Baseball Championships (2012-13 to 2018-19).
Won 4 Gold Medals for Government Pilot Secondary School Multan. (2008 to 2011).
Won Gold Medal for Punjab Baseball Team in Quid-e-Azam Games 2018.
Won 2 Silver Medal & 1 Bronze Medal for Multan Division Baseball Team.
Got 5th position for HEC Baseball Team in National Games Peshawar 2019.
Participated in Asian Baseball championships (2008, 2014).
Played one Asian Softball championship (2013).
Played 8 National Baseball Championships.
Afraz Ahmad Malik's Profile
Age (Years): 27
Sport: Baseball
City: Multan
Weight(Kgs): 77
Clubs:
Multan Baseball Club
Teams:
Pakistan Baseball (National Team)
Higher Education Commission (HEC)
Punjab Baseball Team
Multan Division Baseball Team
University of Central Punjab
Lahore Baseball Team
Government Pilot Secondary School Multan&am
Biography:
Afraz Ahmad Malik is a good player of cricket and baseball but he prefers to play baseball as he is a member of Pakistan national baseball team.
Afraz is attending the University Of Central Punjab for Master of Business Administration. Before this, he got a bachelor's degree from the same university. He has studies FSc Medical at Govt. Emerson College Multan and gained a matriculation degree from Govt Pilot High School in Multan.
He lives in Lahore and belongs from Multan, Pakistan's 6th largest city, and is the major cultural and economic centre of southern Punjab.
The right-handed player Afraz is First Base & Hitter in the baseball team.