Palwasha Bashir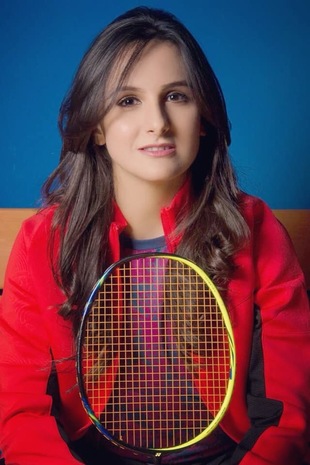 Achievements
Former national champion 2009 - 2016(8 yrs)
Winner of Singles, Doubles, and Double Crown in Pakistan
National All Ranking Badminton Championship, Peshawar 2017 .
Winner of Yonex Sunrise Pakistan International Series Singles and Doubles 2016
National Ranking Winner Singles and Doubles 2016 .
In 2009 she won her First National Women's singles along with the women's doubles series.
Only female in Pakistan who won the bronze medal at the 2010 South Asian Games held in Dhaka.
Bahrain international series silver medalist ladies doubles.

Represented Pakistan in 2014 Asian Games, 2014 and 2018 Commonwealth Games.



Palwasha Bashir's Profile
Age (Years): 35
Sport: Badminton
City: Peshawar
Weight(Kgs): 47
Clubs:
Peshawar Badminton Club
Teams:
National Bank of Pakistan (NAP)
Pakistan National Badminton team
Biography:
Karachi born Palwasha Bashir is a badminton player from Pakistan.
Palwasha has been representing Pakistan for several years in different International competitions. Initially rising as a star on a national level by winning back-to-back national titles.
In 2009 she won her first national women's singles along with the women's doubles series.
She created a name for herself after bringing home a bronze medal from South Asian Federation (SAF) games 2010.

Raziuddin Ahmad was the coach of right handed Palwasha Bashir.
Handedness Right
Women's singles & doubles