Inter-city tournament: PCB confirms player and match official remunerations
The inter-city tournament will receive match fees in line with the Pakistan Cricket Board's policy of incentivising.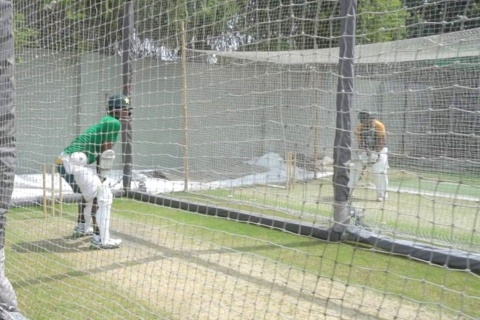 For the first time in the event's history, players participating in the inter-city tournament will receive match fees in line with the Pakistan Cricket Board's policy of incentivising and attracting talented cricketers as part of its endeavor to professionalise the sport across the country.
The competition starts on Friday, 16 July, to be played in the Central Punjab, Khyber Pakhtunkhwa and Sindh Cricket Association jurisdictions. Matches of the Balochistan and Southern Punjab-leg will start on 24 July, while Northern-phase matches will commence on 27 July.
While outstanding players from these City Cricket Association competitions will be provided an opportunity to graduate to the next level, they will also receive a PKR 5,000 match fee along with daily allowances. To provide a better, safer and healthier environment, all travel will be arranged and provided for by the PCB, while they will be lodged at hotels on PCB's panel.
The PCB has already for the first time, through a robust and stringent recruitment process, appointed qualified coaches at this level. These coaches, who are aligned with the National High Performance Centre's coaching philosophy, will work with players and help them to hone their talent and skills.
Most of these 93 coaches are former first-class or international cricketers who have been integrated into the system in line with the strategy to utilise their knowledge as well as to provide them with employment opportunities.
Not only will the players be professionally looked after by the PCB, the match officials will also be provided an environment where they can produce better performances and move up the ladder. In this regard, they, along with the scorers, will receive the same match fee and allowances they had received when the tournament was last staged in the 2018-19 season.
The tournament could not be held in 2019 following the disbandment of the regional cricket associations, while this was the only tournament that was affected in 2020 by the Covid-19 pandemic when sport activities, including cricket, were suspended.
Furthermore, and taking into consideration concussion guidelines and Covid-19 times, on-call doctors will be available to assist the players throughout the duration of the event, as and when required.
Source: PCB