PCB names Northern and Sindh CCA squads for Inter-city Tournament 2021-22
Pakistan Cricket Board has announced seven of the 11 City Cricket Association sides of the Northern Cricket Association and 17 City Cricket Associations of the Sindh Cricket Association for the City Cricket Association Tournament 2021-22.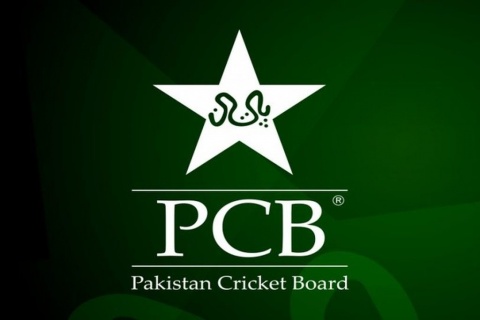 City Cricket Association Tournament 2021-22
TBC
Pakistan Cricket Board has announced seven of the 11 City Cricket Association sides of the Northern Cricket Association and 17 City Cricket Associations of the Sindh Cricket Association for the City Cricket Association Tournament 2021-22, which will be held from 5 July to 6 August.
The remaining four CCA teams of the Northern CA and other four Cricket Associations will be announced during the course of the week.
The following are the 24 City Cricket Association side.
NORTHERN (trials conducted by Ijaz Ahmed Junior and Saleem Jaffar)
CCA ATTOCK -

Abdul Hanan, Ajab Khan, Badruddin, Eid Muhammad, Gulfaraz Qurban Hussain, Junaid Arif, M. Arslan, M. Azam Shahzad, M. Hamza Sajid, Malik Aswad, Muhammad Junaid, Nadeem Sikander, Salman Afzal, Salman Khan, Shehryar Iqbal, Syed Sabih Hassan, Syed Tayyab Abbas, Umer Bin Amir, Usama Ali And Usama Shahzad

CCA CHAKWAL -

Aleem Ahmed, Atta Ul Mustafa, Awais Zia, Daniyal Abbas, Daood Ahmed Khan, Hussain Nawaz, M Faizan, M Hussain, M Rehan Arif, Methab Hussain, Muhammad Faisal, Noman Khalid, Saeed Ur Rehman, Shah Faiz, Shah Wali, Shahab Ahmed, Shahab Ur Rehman, Taimoor Khan (Wk), Tanzail Haider Shah And Zeeshan Ahmed

CCA GILGIT -

Abdul Ghafoor, Abdul Khaliq, Abu Zar Malik, Adnan Hussain, Arshad Alam, Fazal Ur Rehman, Ikram Ul Haq, Inayat Ali, Kamil Alam, M Waseem Khan, M Waseen, Manzar Ali, Mehmood Elahi, Sajid Raza, Sheraz Shahnawaz, Tahseen Ahmed, Touseeq Alam, Wahid Abbas, Zahid Iqbal And Zahoor Alam

CCA ISLAMABAD –

Adil Khan, Adil Naz, Aun Abbas, Awais Abbasi, Azan Tariq, Azeem Bari, Haris Ahmad, Haris Hassan Khan, Hassan Abid Kiani, Irfan Khan, M. Arsal Shaikh, M. Hammad Khan, Muhammad Aamir, Muhammad Naqash, Munawar Mehmood, Rizwan Ali, Sajawal Riaz, Shoaib Khaliq, Umar Nawaz Khan And Umer Hameed

CCA JHELUM -

Abdul Rashid Minhas, Arslan Qasir, Ehtisham Ashraf, Hamid Ali, Hassan Abbas, Imran Khan, Kashan Haider, M. Ali, M. Faraz Khan, M. Imran, M. Nawazish, M. Nokhaiz Iqbal, M. Shehbaz Tabraiz, Muhammad Ajmal, Rizwan Rafiq, Sarmad Hameed, Shoiab Amir, Sufyan Ikram, Tanvir Abbass Shah and Usman Haider

CCA MIRPUR -

Amir Hamza, Arslan Arif, Arslan Mahzood, Bilal Hanif, Danyal Allah Dita, Faizan Saleem, Hasnain Shamir, Ikram Hussain, M Hamza Ilyas, Muhammad Hassan, Moazam Ayub, Moin Pervaz, Naqash Basharat, Sardar Hassan Raza, Shadab Majeed, Shahid Ahmed, Usman Maroof, Zakir Ali, Zaman Khan And Zohaib Bhukari

CCA RAWALPINDI -

Ali Nauman, Hamza Arshad, Haris Sharif, Ibrahim Khan, Ishaq Qazi, Kashif Ali, Mir Waiz, Muhammad Sheharyar, Muhammad Shoaib Khan, Muzammil Nizam, Naqi Raza, Raheel Wakeel, Rahmat Shah, Raza Ul Mustafa, Sajjad Khan, Syed Aqib Shah, Talha Qureshi, Ulfat Hussain Shah, Uzair Wajid and Wahidullah Khan
SINDH POOL A (trials conducted by Basit Ali):
CCA KARACHI ZONE-1 -

Ahmed Iqbal Khan, Ammar Iqbal, Arib Shaikh, Bahadur Ali, Faraz Hussain Khan, Fazal Subhan, Hazrat Bilal, Irfan Ali Qasmi, Jahanzaib Sultan, Mirza Ahsan Jamil, Mirza Asad Baig, Muhammad Ali, Muhammad Jawad, Muhammad Mahmood Ali, Muhammad Taha, Muhammad Taha Mahmood, Muhammad Zubair, Saifullah Khan Bangash, Sheharyar Ghani and Zakir Ali

CCA Karachi ZONE-2 -

Ali Shah, Amar Zaib, Kashif Iqbal, Khurram Shahzad, Muhammad Ikram, Mubashir Nawaz, Munir-ur-Rehman, Nadir Shah, Noor Wali Khan, Rehmat Ullah, Rommel Shahzad, S.M. Hassan Jaffri, Sajjad Rasheed, Shahzaib Nazar, Syed Faaz Ullah, Syed Ghazi Ibad Nasir, Syed Haider Abbas Zaidi, Syed Waleed Azim, Syed Zaid Imam and Wajeeh Fawad.

CCA KARACHI ZONE-3 -

Abdul Basit, Adeel Malik, Amit Ravi, Anop Ravi, Babar Rehman, Fahad Ansari, Israr Ahmed, Khafid-un-Nabi, Mir Afzal Baig, Muhammad Ali Khan, Muhammad Asad, Muhammad Bilal Munir, Muhammad Navaid, Muhammad Shahid Mihrani, Muhammad Talha Alam, Saddiqullah Khan Kakar, Samiullah Afridi, Ubaisullah Khan, Umair Mughal and Usama Ali

CCA KARACHI ZONE-4 -

Ahsan Islam, Arsalan Farzand, Asad Ullah Hamza, Hafiz Muhammad Zaid Khan, Hanif Azad, Haris Ali Khan, Imran Shah, Israr Ul Haq, Muhammad Afzal, Muhammad Farooq, Muhammad Salman, Muhammad Suleman, Muhammad Waqas, Muhammad Yasir Mushtaq, Muhammad Zohaib, Rizwan Hussain, Shahzaib Ahmed Khan, Waleed Ahmed, Yasir Hussain and Zeeshan Haider

CCA KARACHI ZONE-5

- Bilal Manzoor, Faizan Khan, Ibad ur Rehman, Junaid Ilyas, M. Ashar Qureshi, Muazzam Ali, Muazzam Malik, Muhammad Sadiq Ali, Muhammad Wajahat Khan, Muhammad Waqas, Saif Ali Ghori, Shahid Ali, Sheraz Hussain, Syed Fouz-ul-Hassan, Syed Shah Hussain, Tahir Zaman, Tosiq Ahmed, Waleed Khan, Waseem Ahmed and Watan Dost

CCA KARACHI ZONE-6

- Abdur Rehman, Ahsan Ali, Ammad Alam, Arish Ali Khan, Ashir Ahmed Siddiqui, Fahad Iqbal, Fahaddis Bukhari, Ghulam Mudassar Khan, Hassan Mohsin, Muhammad Makki, Muhammad Tariq Khan, Muhammad Usman Rahim, Nahal Rasheed, Ram Ravi, SM Raza-Ul-Hassan, Saim Ayub, Shehzar Muhammad, Syed Muhammad Tahami, Usman Khan and Zeeshan Zamir

CCA KARACHI ZONE-7 -

Abdullah Khoso, Abdullah Mukaddam, Aftab Khan, Daniyal Liaqat, Fayyaz Hussain, Haider Razzaq, Hamza Ghanchi, Hamza Qadir, Kashif Khan, Khuzaima Bin Tanveer, Muhammad Waqas, Owais Rehmani, Parvaiz Ali, Qadir Khan, Rehman Ghani, Rohaib Ahmed, Shahid Nisar, Shahzar Hassan Khan, Umer Lohya and Zubair Dilawar.
SINDH POOL B (trials conducted by Iqbal Imam)
CCA BADIN –

Abdul Rauf, Anif Ahmed, Arif Hussain, Aslam Sattar, Ghulam Rasool, Haris M Younis, Imran Gul, Mansoor Ahmed, Muhammad Khan, Nadir Ali, Rahimullah Nizamani, Rashid Ali, Sharyar, Sirajuddin, Sufiyan Ali, Usaid Azam, Wali Muhammad, Zaib Nawaz, Zeeshan Ali Shah and Zeeshan Gul

CCA HYDERABAD -

Abdul Rafay, Akbar Khan, Asif Mehmood, Babar Khan, Daniyal Hussain Rajput, Dawood Khan, Fawad Ahmed, Gull Badin, Muhammad Asad Malik, Muhammad Nabeel, Muhammad Owais, Muhammad Shoaib, Muhammad Uzair Zubair, Muhammad Waqar, Mustafa Khan, Rafay Siddique, S.Mohammad Hassan Ali Shah, Sarfaraz Mumtaz Ali, Shoaib Laghari and Syed Raza Ul Hassan

CCA JAMSHORO -

Abdul Majeed, Abrar Hussain, Afzal Allah Warayo Mullah, Ahmed Hassan Khan, Ali Mullah, Dinesh Kumar, Faraz Ali, Gazanfar Ali, Huraira Bin Ajiaz, Lal Kumar, M.Arbaz Khan, Muhammad Azhar, Muhammad Hassan, Muhammad Noman, Noman Khan, Sajid Hussain, Shahriyar Khan, Shan Ali Shah, Tufail and Waseem Ahmed

CCA Mirpurkhas -

Abid Nazir, Ali Akber, Behram Khan, Faraz Ghulam Shabbir, Jubair Khan, Mohsin Ali, Muhammad Aqib Baloch, Muhammad Arshad Shah, Muhammad Behzad, Muhammad Saddam Saeed Arain, Muhammad Shawal, Muhammad Sohail, Muhammad Suleman, Nabeel Ahmed, Noshad Ali, Ramesh Thanwer, Sher Khan, Sheran Malik, Syed Rehan and Taj Muhammad Wassan

CCA SANGHAR -

Abdul Rauf Anwar Ali, Abdul Rauf Punhoo Khan, Aqib Javed, Asim Zubair, Ehtisham Mehboob Elahi, Hamid Muhammad Salih, Jaan Ali, Junaid Raheel Ayaz, M Salman Ilyas, Muhammad Ishaque, Muhammad Saad Khan, Munib-Ur-Rehman, Munwar Sham, Naseer Ahmed, Qurban Ali Lakho, Rao Sajjid Ali, Sabir Ali, Sameer Ajaz, Waqar Peer Bux and Zahid Akhtar
SINDH POOL C (trials conducted by Ghulam Ali)
CCA Larkana -

Aamir Ali Taheem, Aamir Brohi, Afaq Ahmed Khoso, Ali Asghar, Amir Ali Panhwar, Ayaz Hussain Jamali (WK), Fahad Ahmed Malgani, Faraz Aziz, Habibullah, Imtiaz Leghari, Javed Ahmed Brohi, Javed Ali, Mohsin Raza (WK), Muzammil Ali, Naveed Ahmed, Raheel Manzoor Chandio, Raheem Khan, Saddam Hussain, Saddam Hussain Leghari And Umar Khalid

CCA Khairpur -

Abdul Samad, Aftab Ahmed, Arshad Ali Chajjro, Atta Ur Rehman, Chahat Ali Makrani Baloch (Wk), Dilshad Bhatti, Jinsar Ali, Kamran Ali Bhatti, Kashif Ali Lodhi, Khan Ahmed Bhatti, Malhar Rasool, Mohsin Ali, Moin Ahmed (WK), Muhammad Ali Mazari, Noman Ahmed, Raheel Ahmed Arijo, Sajjad Ahmed, Sheeraz Ali Phulpoto, Syed Hamza Sajjad and Yasir Ali Buriro

CCA Shaheed Benazirabad -

Abdul Waheed, Abdullah Tahir, Allah Ditta, Ataullah, Fayyaz Hussain, Ghulam Abbas, Haris Khan, Hasnain Asghar, Israr Ul Haq, Jabir Abbas, Jawad Ali, Majid Ali, Mansoor Ahmed, Mohammad Adil, Muhammad Awais, Mujahid Ali, Saddam Hussain, Sher Afzal, Shoaib Ali and Touseeq Haider

CCA Shikarpur -

Adeel Sarwar, Agha Zainullah, Ali Hyder, Ali Hyder Chang, Ameer Hamza, Asif Ali, Asif Babar Khoso, Bilal Irshad, Ghulam Nabi (Wk), Hamish Kumar, Imran Ali Chandio, Muhammad Imran, Muneer Ahmed, Naeemullah, Sajad Kalhoro, Shakeel Ahmed, Syed Ali Abbas, Waseem Ahmed, Zafar Ali And Zakir Hussain (Wk)

CCA Sukkur -

Afraz Khoso, Ahsan Sultan (WK), Asif Ali Shujro, Ayaz Ali Mastoi, Imran Khan, Imran Khan Pathan, Israr Ul Haq, Mahroz Ahmed, Muhammad Aqeel Danish, Muhammad Arsalan Ansari, Muhammad Ashraf, Muhammad Nouman (WK), Muhammad Saqib, Mushtaq Ahmed Kalhoro, Muzammil Hussain, Rabail Mastoee, Rameez Ahmed, Raza Mahar, Sajjad Ali Sanghi And Syed Muhammad Kashif Jilani