PCB chairman Shaharyar to seek termination of 'Big Three' system
Pakistan Cricket Board (PCB) chairman Shaharyar Khan said Thursday that he would seek the termination of 'Big Three' system in the International Cricket Council (ICC) meetings scheduled to be held in Dubai. The ICC board will conduct the second round of meetings for 2016 in Dubai next week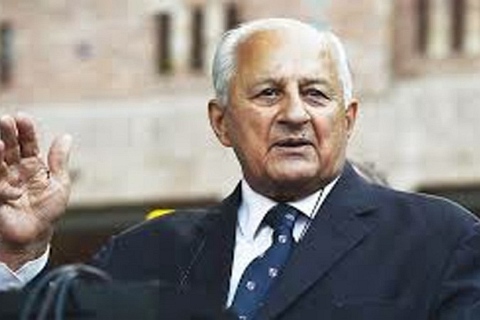 Pakistan Cricket Board (PCB) chairman Shaharyar Khan said Thursday that he would seek the termination of 'Big Three' system in the International Cricket Council (ICC) meetings scheduled to be held in Dubai. The ICC board will conduct the second round of meetings for 2016 in Dubai next week. In the lead up to these meetings, various other committee meetings, including the ICC Chief Executives' Committee meeting, will also take place. Speaking to reporters, a PCB official said hopefully the powers of 'Big Three' which include Cricket Australia (CA), England & Wales Cricket Board (ECB) and Board of Control for Cricket in India (BCCI) will be discarded after the upcoming ICC meetings.
"Currently, the main agenda on PCB chairman's mind is to discuss an end to the 'Big Three' formula and finalise a new system," the official said, adding that the chairman wanted equal opportunities for all countries. In 2013, the ICC gave more power to Australia, England and India which drew a lot of criticism from the independent stakeholders in cricket.
However, the situation changed when new ICC Chairman Shashank Manohar expressed displeasure over the system.
Previously, PCB agreed to the 'Big Three' system after the BCCI promised that it would renew cricketing ties with Pakistan and also signed a Memorandum of Understanding (MOU) to play six series between 2015 and 2023. Under the MOU, the first series between Pakistan and India were to be hosted in UAE in December 2015. However, the plan failed to materialise as the relations between both countries strained further over past few months.

(Source: Daily Times)