Comment: Poor team culture hurting Pakistan's performance on field
Poor team culture is where players are concerned more about their own averages and self projection than winning.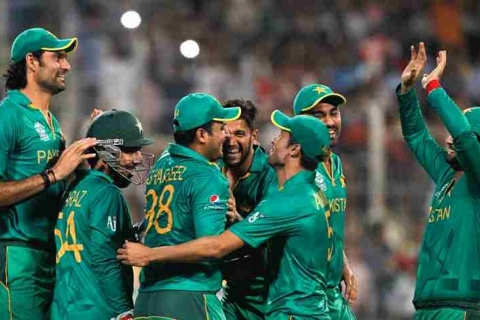 Poor team culture is where players are concerned more about their own averages and self projection than winning.
The prime example of this was Pakistan's World Cup 2015 match against India in Australia where our batsmen played as many as 165 dot balls and struggled to clear the rope. But instead of focusing on eradicating this folly, our team repeated the same mistake in the World T20 recently where Pakistan ended up playing the maximum dot balls by any team.
But then, just nothing went right for Pakistan in the World T20 — neither fielding, nor batting nor bowling.
Michael Bevan once said that "fielding is the best indicator of a team's sense of mutuality, the only skill in cricket actually performed as a team."
It is important to define the qualities of good, sporting team culture. As I know, positive culture has always been defined by the willingness of the players to sacrifice their ego, pride and attitude for the betterment of the team. Yes, there will always be conflicts between the interest of the individual and the team, but they need to be ironed out in a constructive manner to keep the team spirit alive.
Of course, there can be only one winner out of the two competing teams. A win is a win but if the result is an unfavourable one, the players need to own up their mistakes without blaming each other and with an understanding that those mistakes will not be repeated in the next game.
If you don't have the right team culture, it is hard to be a high performance team despite the presence of top notch players. While captains, coaches and selectors come and go, the players need to understand the team culture and when the high performance goal is finally achieved, nobody should tinker with that combination as the risks are too great.
Passion, hard work, harmony, relaxed environment create an atmosphere of winning and that is what team culture is all about. Another key ingredient of team culture is the transfer of knowledge and sharing of ideas which help develop a brand and ultimately a strong team.
It is imperative for the cricketing think tank in Pakistan, therefore, to correctly diagnose why we are going down as a team.
The cricket bosses must ensure corrective measures and should work on war footing to create an environment of good team culture which was the key in the West Indies' triumph at the World T20.
With little or no resources at their disposal and a villainous cricket board ready to disown them, Darren Sammy's men still pursued their dream with undying passion and grit and self belief and eventually realised it so magnificently at Kolkata to bring the world to their feet.
The writer is a former Test captain and wicket-keeper

(Source: Dawn News)