SNA announces teams for national championships
The Sindh Netball Association (SNA) has announced the Sindh men's and women's netball teams for participation in the 15th National Men and Women Netball Champion­ship which will be held in Islamabad from April 12 to 16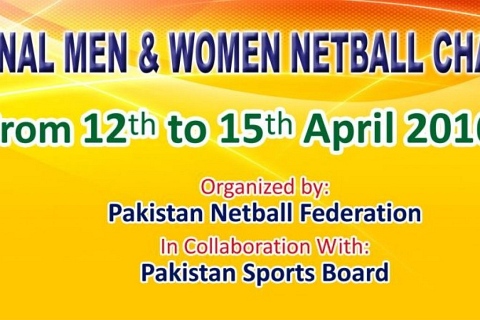 15th National Netball Championship
Sports Complex, Hamidi Hall
The Sindh Netball Association (SNA) has announced the Sindh men's and women's netball teams for participation in the 15th National Men and Women Netball Champion­ship which will be held in Islamabad from April 12 to 16.
Ajazul Haque will be coach and manager of the teams.
Teams:
Women's: Quratul Ain (captain), Anum Salam, Submal Zohra, Hina Rafaique, Humaira Huma, Sakina, Kashia Butt, Anusha Rehman, Sonia, Farah, Roma Abbas.
Men's: Faisal ur Rehman (captain), Zain Mehdi, Mohammad Owais, Hamood ur Rehman, Ghazanfar Ali, Khawar, Jaziab, Ali Raza, Mohammad Hamza.

(Source: Dawn News)