Second round of PCB-Pepsi National U16 Three day Tournament begins
Second round of PCB-Pepsi National U16 Three Day Tournament began with Central Punjab taking on Balochistan at Islamabad and Southern Punjab in action against Sindh at Iqbal Stadium, Faisalabad.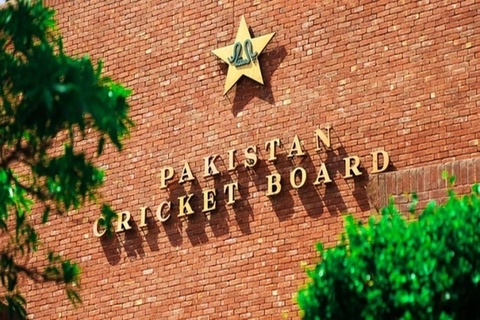 PCB-PEPSI National U-16 Three Day Tournament 2019/20
Iqbal Stadium, Shalimar Ground, KRL Stadium.
Central Punjab U16 v Balochistan U16, Shalimar Cricket Ground, Islamabad
Balochistan U16 were left reeling at 27 for five in their first innings at close of play on day-one of the PCB-Pepsi National U16 three-day match against Central Punjab U16 at the Shalimar Cricket Ground, Islamabad on Friday.
After scoring 268 for eight in their allotted 80 overs on the back of fifties by Azan Awais and Rafay Rana, Central Punjab took the first five Balochistan wickets with Muneeb Wasif and Samama Riaz taking two wickets each. Earlier, Faizullah had taken six wickets for Balochistan.
Southern Punjab U16 v Sindh U16, Iqbal Stadium, Faisalabad
At Iqbal Stadium in Faisalabad, Sindh were 86 for six in their first innings in reply to Southern Punjab's first innings score of 116 all out.
Southern Punjab who batted first were dismissed in 48.4 overs with Mohammad Ammar top-scoring with 48. Aaliyan Mahmood took five while Mohammad Sikandar took three wickets.
Sindh were reduced to 86 for six at close, Shayan Saad top-scored with 20 runs, Bilal Ahmed took three while Mohammad Bilal took two wickets.
Central Punjab U16 v Balochistan U16, Shalimar Cricket Ground, Islamabad
Central Punjab 268-8, 80 overs (Azan Awais 78, Rafay Rana 54 not out; Faizullah 6-107)
Balochistan 27 for 5, 13 overs (Muneeb Wasif 2-6, Samama Riaz 2-21)
Southern Punjab U16 v Sindh U16, Iqbal Stadium, Faisalabad
Southern Punjab 116 all out, 48.4 overs (Muhammad Ammar 48, Alamzaib Khan 21; Aaliyan Mehmood 5-60, Mohammad Sikander 3-22)
Sindh 86 for 6, 40 overs (Shayan Saad 20; Bilal Ahmed 3-6, Muhammad Bilal 2-2)