Mohammad Waqas to lead Pakistan U16 against Bangladesh in one day series
Mohammad Waqas replaces Aliyan Mehmood as captain of the national U-16 side for the one day series against Bangladesh to be played at KRL stadium in Rawalpindi.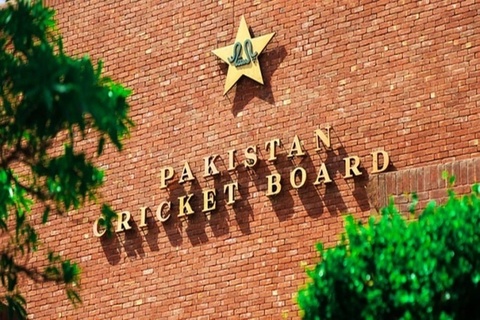 Mohammad Waqas will lead Pakistan U-16 side in a three-match one-day series against Bangladesh U-16, which commences from Monday, 4 November (today).
The three one-dayers follow a two-match three-day series between the two teams, which Pakistan won 1-0 under Aliyan Mehmood's captaincy.
The three matches, just like the two three-day matches, will be played at Rawalpindi's KRL Stadium.
Mohammad Waqas (captain), Mohammad Shehzad (vice-captain), Abbas Ali, Ahmad Khan, Ali Asfand, Ali Hasan, Aliyan Mehmood, Aseer Mughal, Hussain, Ibrar Afzal, Ismail, Khalid Khan, Munib Wasif, Rizwan Mehmood, Sikander and Zubair Shinwari
Ijaz Ahmad (coach-cum-manager), Abdul Majeed (assistant coach), Saboor Ahmad (trainer), Hafiz Naeem ul Rasool (physiotherapist) and Usman Hashmi (analyst)
4 November – First One-Day, Pakistan U16 v Bangladesh U16, KRLG, Rawalpindi
6 November – Second One-Day, Pakistan U16 v Bangladesh U16, KRLG, Rawalpindi
8 November – Third One-Day, Pakistan U16 v Bangladesh U16, KRLG, Rawalpindi