Pakistani shooter, Zafar Iqbal among top 20 at Shooting event of CISM Military World Games 2019
Zafar Iqbal of Pakistan earned 15th spot at the shooting event of 7th CISM Military World Games which are being held in Wuhan city of China.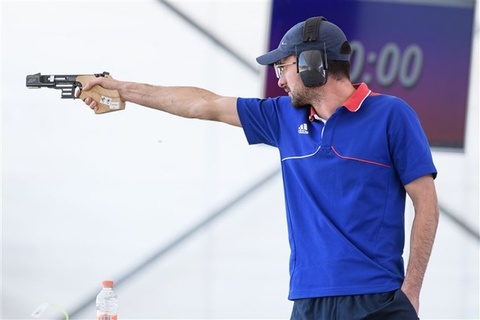 7th CISM Military World Games
Wuhan Sports Centers
The 7th CISM World Games – the 7th Peace Games – are being held in Wuhan City of China from 15 to 30 October where as many as 24 athletes from Pakistan are featuring in three different sports which includes: Golf, Volleyball and Shooting.
With a total of 23 CISM Disciplines and one Demonstration sport, Tennis, CISM also confirmed that at least Track and Field and Archery are organized for para athletes. For the first time in the CISM World Games history, Boxing competitions are opened for female military boxers as well.
In the shooting event of these prestigious Games where several talented nations are participating, Pakistan's talented Zafar Iqbal secured 15th spot in the Relay One by accumulating a score of 284 points (94, 97, 93) while in relay three, Ghulam Mustafa Bashir scored 284 points (95, 95, 94) to get to the 18th spot.
Five other shooters representing Pakistan in the event are: Khalil Akhtar, Zafar Ul Haq, Farrukh Nadeem, Aamir Iqbal and Junaid Waqas.